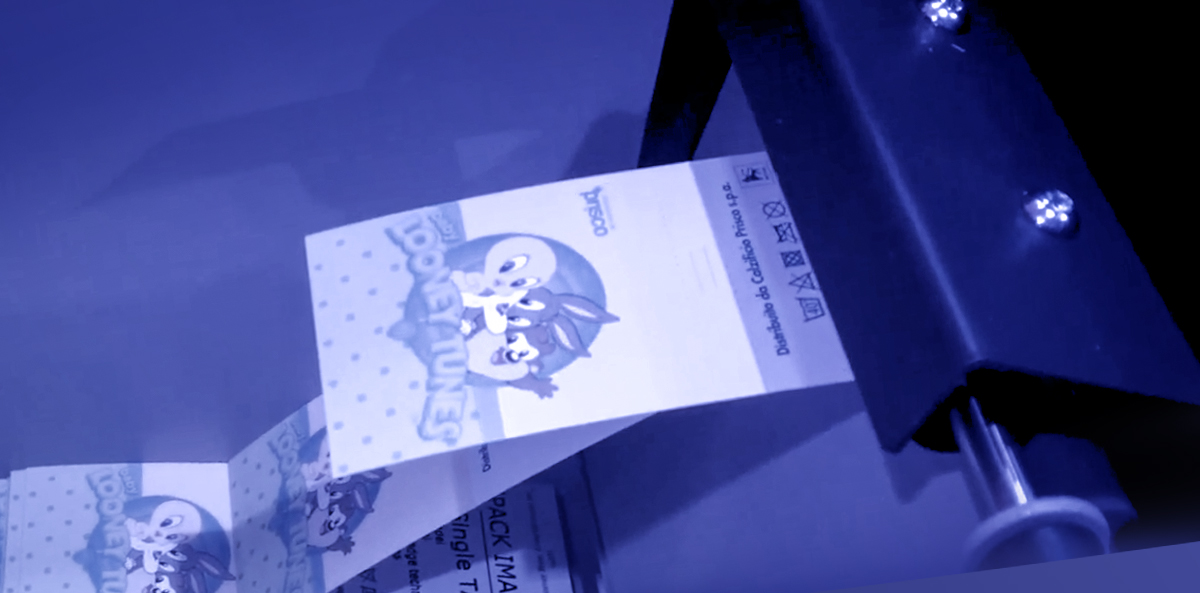 ASE Single Tag – marking of boxes and tags
Printing of short and medium production runs
The marking of tags and unfolded cardboard boxes or paper and cardboard cards that are the packaging of small consumer products can be done with the help of..:
the application of a printed label
direct inkjet or direct thermal transfer (TT) printing.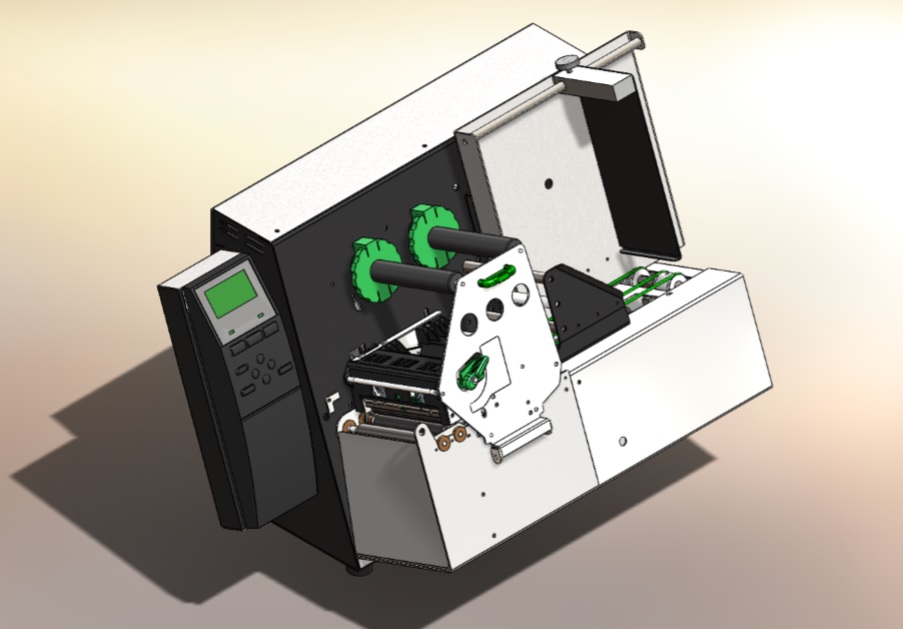 Direct TT printing performed with TTO printers can be problematic, for instance due to product positioning and guidance and print repeatability. That is why we offer our customers the ASE Single Tag solution. It is a combination of a TT printer with an automatic feeder and a receiving magazine. Thus, it perfectly fits into the implementation of short and medium production runs. It also works well when there is a need to print missing boxes required to complete a production order.
Easy printing of tags made of paper and plastic
The ASE Single Tag is based on the Toshiba BEX4T1 printer equipped with a 200 or 300 dpi edge printhead. The printer is equipped with a thermal transfer ribbon saving system (Ribbon Saver) and optional UHF RFID module. The edge printhead used in the printer enables printing on tags made not only of paper, but also of plastic and other synthetic materials. However, this does not affect the lifetime of the printhead. At the same time, the edge printhead ensures high quality when printing small objects at high speeds.
ASE Single Tag specification:
direct thermal or thermal transfer printing
resolution: 200 or 300 dpi
printing area max.: width 104 mm, length 255 mm
print speed: max. 355 mm/s
length of thermal transfer ribbon: max. 600 m
width of thermal transfer ribbon: max. 112 mm
dimensions (mm): 700 x 400 x 450*
weight: 30 kg
max. carton size (mm): 120 (width) x 255 (length)
min. carton size (mm): 45 (width) x 60 (length).
Compact size of the device and desktop design allow the device to work even in a small room with the possibility of its potential relocation.
ASE Single Tag is available in two versions:
with pneumatic feeder
with an electric feeder (recommended wherever there is no access to compressed air at the place of installation of the device)
The pneumatic carton feeder is more versatile and preferred for demanding products (thickness, shape). It also has the advantage of fewer pre-adjustments.
Print support for frequent changes in the product range
The machine is easy to use and comes down to loading cartons/tags into the feeding tray, sending the order to print the project in a given quantity and receiving the labelled products after the job is done from the receiving magazine. The printing project and print order is carried out using our proprietary etiLABEL program or another supporting Toshiba TT printers.
ASE Single Tag will effectively support the print department in frequently changing the production of a wide range of products, enabling marking without labels or an expensive and space-saving marking machine.
If you think that this solution will solve your problem, please contact us.
(133)