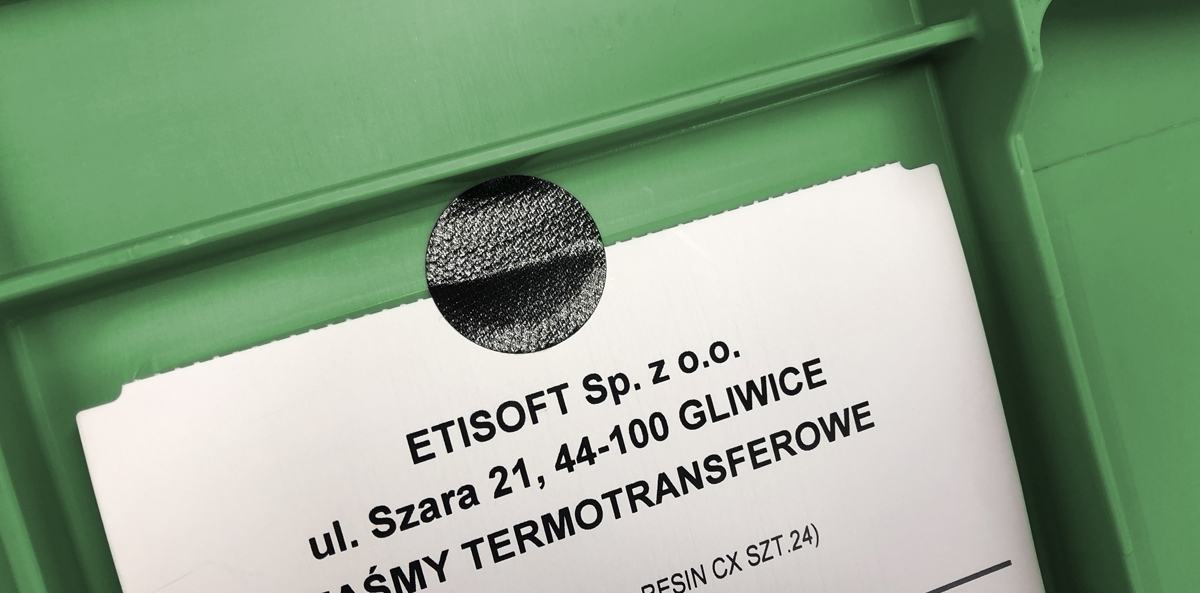 Duct adhesive tape: durable and waterproof
Tape for use in warehouses, logistics and manufacturing
The popular Duct adhesive tape, due to its properties, has been used both in industry and at home. It is used for bonding, sealing, marking and for minor temporary assembly and repair work.  It is suitable for both indoor and outdoor applications. The tape consists of polyethylene coated fabric and adhesive for a wide range of surfaces. It is available in many colours, but most often it is found to be silver.

Duct adhesive tapes – applications
Duct adhesive tape is an excellent material for cutting out a variety of shapes, which are used for many applications in various industries.
circles made of different colours help to identify products in production or warehouse.
grey circles are used in logistics to temporarily affix adhesive-free logistics markings to reusable packaging such as plastic crates, boxes, pallets, containers,…
in industry, they are used above all for masking holes. For example, in the process of painting or their protection and sealing against contamination.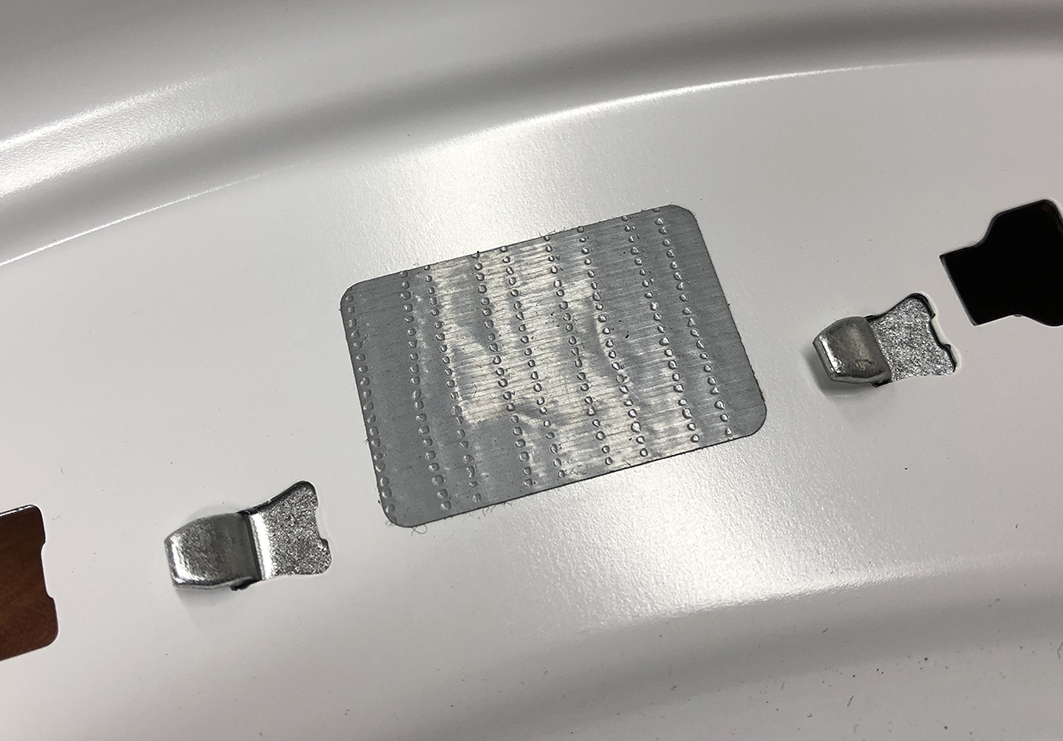 It should be emphasized that an aggressive rubber adhesive provides very good adhesion to most of the surfaces. The structure of the tape and the adhesive allow to fully remove it from the substrate, without leaving any marks on the glued surface.
The basic advantage of the tape, that is its fiber-reinforced construction, is also its disadvantage. Especially when it is necessary to use short distances. It is possible to cut it off with scissors, but in any case it is time-consuming and unaesthetic. This is the main reason why we have expanded our offer with cut-outs – circles on the liner. This has accelerated the process of manual application on the product to our customers, and the die-cut being a circle is difficult to peel off due to the lack of sharp edges. The die-cuts made of duct tape are not suitable for automatic application on the product due to inadequate foil stiffness. Therefore, we have introduced a second product with a slight modification, which can be successfully applied automatically, which significantly shortened the time of applying the circles on the product.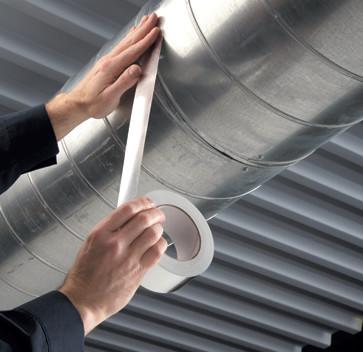 If you are interested in this or other adhesive materials, please contact us.
(99)