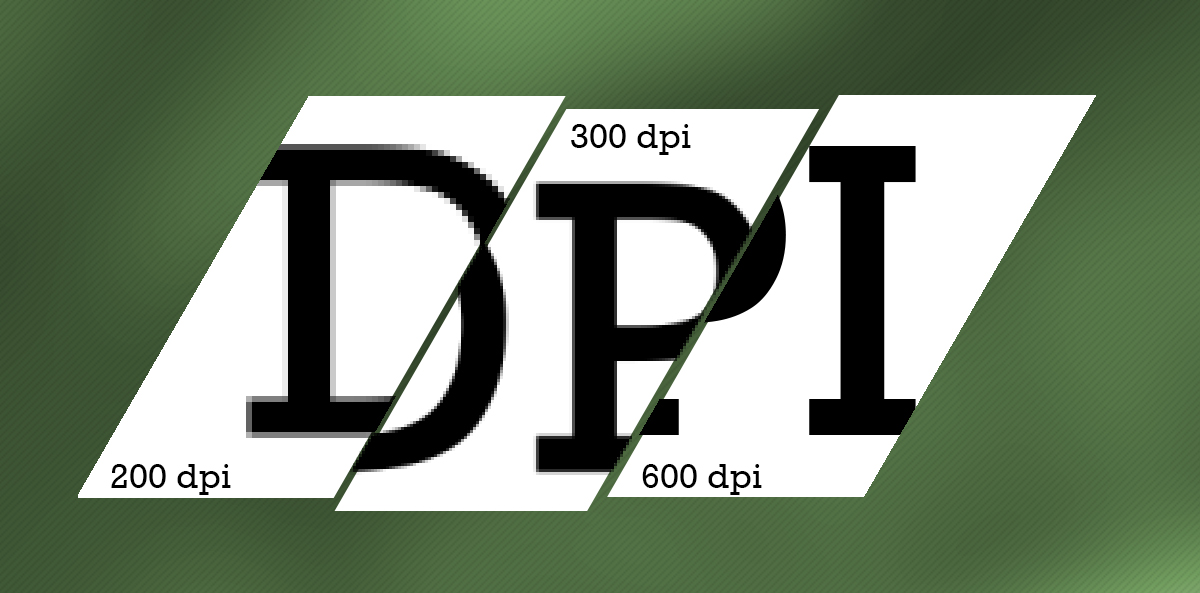 Is it better to have a higher resolution printer?
Printhead versus print quality
The printhead is a key component of the printer that affects the print quality. When selecting a target printing device, it is recommended that the user pay attention to the important parameters of the printhead, that is its width and resolution.
On the market of label printers we can find the width of 2", 3", 4", 6" and 8". The most popular of these are devices with a printhead width of 4".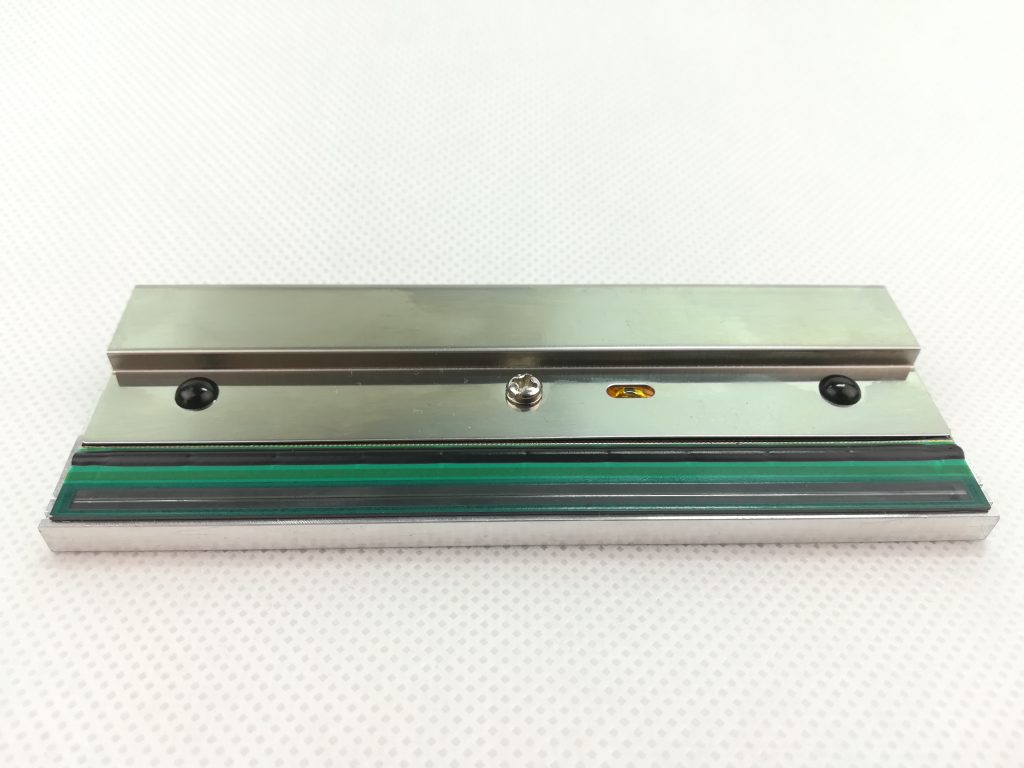 What is printhead resolution?
Simply put, resolution is the number of dots per inch along the width of the printhead. Note that resolution is generally built into the printhead at the production stage, so it is not possible to change it.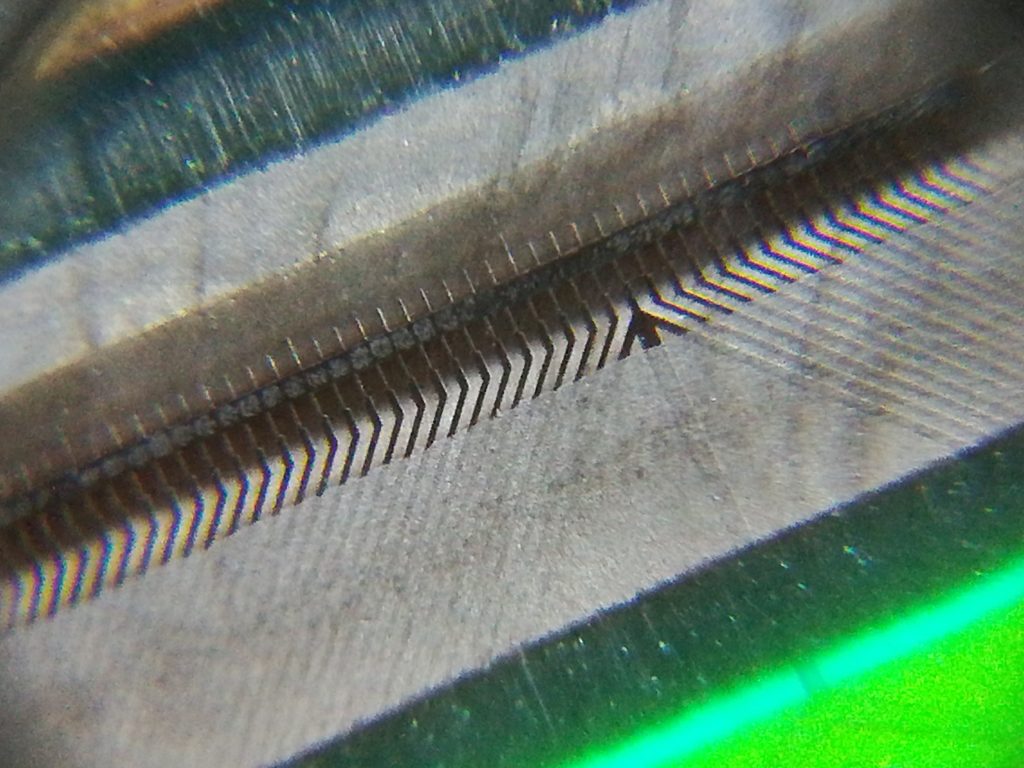 View of 300 dpi thermal printhead heating fibers
In the offers of the most popular manufacturers, the user can choose from several available resolutions: 203 dpi, 300 dpi, 400 dpi, 600 dpi.
Resolution DPI (Dots Per Inch)
Points per millimetre
Module 1
point width [mm]
Module 2
Width of 2 points [mm]

Module3
Width of 3 points [mm]

 

203
8
0,125
0,250
0,375
300
12
0,086
0,172
0,258
400
16
0,063
0,126
0,189
600
24
0,042
0,084
0,126
Printhead resolution versus printer price
Printhead resolution has a major impact on the price of the printer according to the principle of higher resolution- higher price. So, when buying a more expensive device, do we have a guarantee of better prints? This is not always the case. The selection of the printer should always be made according to its intended use and user needs. The key factor when choosing a printer resolution is always the quality of the printout of graphic elements or text. The quality of barcode printing, due to the possibility of their modification, is secondary.
Below is an example of the same code generated by printers in different resolutions.

Printing on a 203 dpi printhead, 3 of 9 code, 0.250 mm module, aspect ratio 1 to 3

Print on 300 dpi printhead, code 3 of 9, module 0.172 mm, aspect ratio 1 to 3

Print on 600 dpi printhead, code 3 of 9, module 0.084 mm, aspect ratio 1 to 3
The highest print quality will be achieved by the 600 dpi printhead. Unfortunately, the barcode may become unreadable for standard readers used at points of sale. Therefore, in order to print the codes in the right way, it is necessary to refer to the specifications of popular handheld readers.
Here you can find the reading range and size ranges of barcode modules.
| | | | | | | |
| --- | --- | --- | --- | --- | --- | --- |
|   | 1 mils | 2 mils | 3 mils | 4 mils | 5 mils | 10 mils |
| inch | 0,001 | 0,002 | 0,003 | 0,004 | 0,005 | 0,01 |
| mm | 0,025 | 0,05 | 0,076 | 0,101 | 0,127 | 0,25 |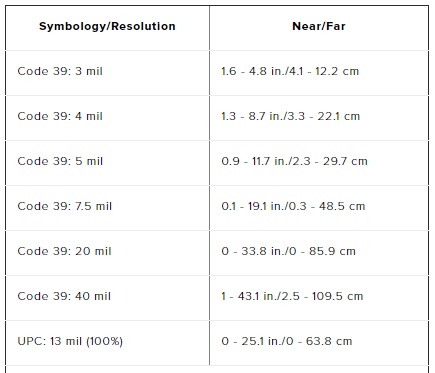 Reading range of Zebra LS2208 laser readers
To read small and dense barcodes it is worth to use a scanner with a scanning module in HD version.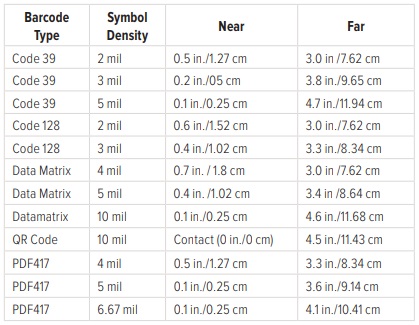 Reading range of Zebra DS4308-XD readers
Printed barcodes must not be too small. Usually a code with a module of less than 0.125 mm (module 1 – 203 dpi) is unreadable for many popular barcode scanners. Moreover, in accordance with accepted practice, GS1 logistic codes should not be printed in the module of less than 0.250 mm. Therefore, the best solution for printing logistics labels is a printer with a resolution of 203 dpi.
There are situations where a 203 dpi printhead is better than 300 dpi for barcode printing. Below is a classic example with a 3 of 9 code. In case of a 300 dpi printhead for module 1, the barcode will be unreadable for most scanners, while module 2 may be too wide for the target label. In this case, the best solution is a 203 dpi head and printing in module 1 generating the optimal barcode width and readability for most scanners.

Print on 203 dpi printhead, 3 of 9 code, module 1 (0.125 mm) and module 2 (0.250 mm), proportions 1 to 3

Print on 300 dpi printhead, code 3 of 9, module 1 (0.086 mm) and module 2 (0.172 mm), proportions 1 to 3
The selection of a high resolution printhead becomes justified when printing labels in graphic form. In this case, the higher the resolution, the better the print quality. Below is an example of printing graphics using a printer driver.
Similar differences are noticeable at the time of printing the text. Using the 600 dpi head, we obtain clear and legible text using the 3 pt font size. That is why the 600 dpi printhead printer is a perfect solution for printing small, specialized 7×7 size labels with code and legible signature – most often used in the electronics industry. The optimal solution for the industrial sector is a printer with a 300 dpi head. It is a device that combines the required print speed with acceptable quality.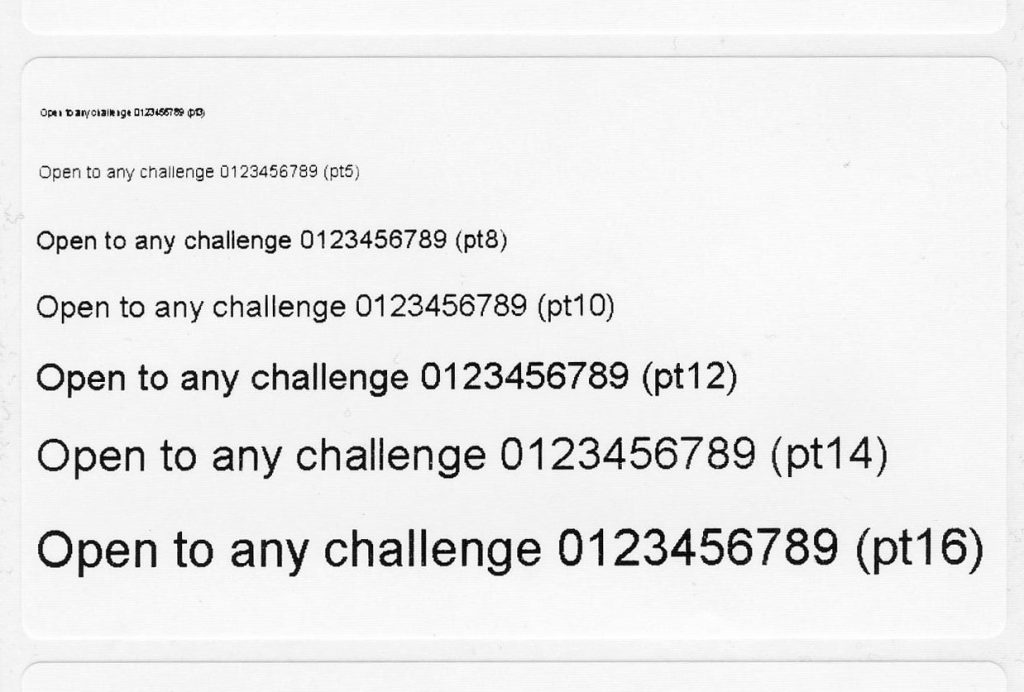 Printing with 203 dpi printhead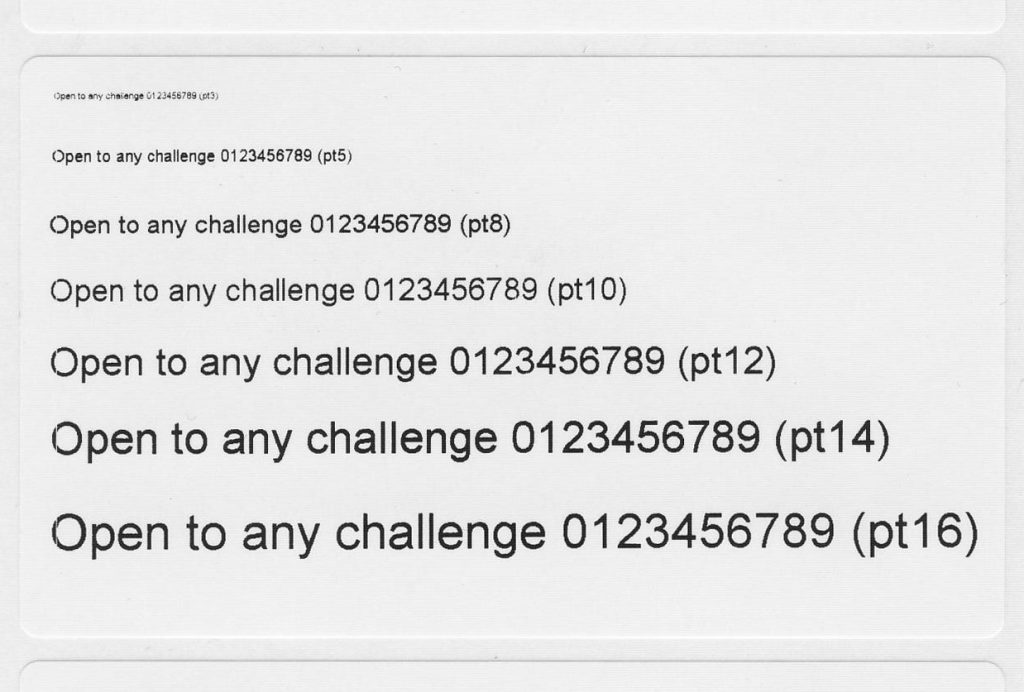 Printing with a 300 dpi printhead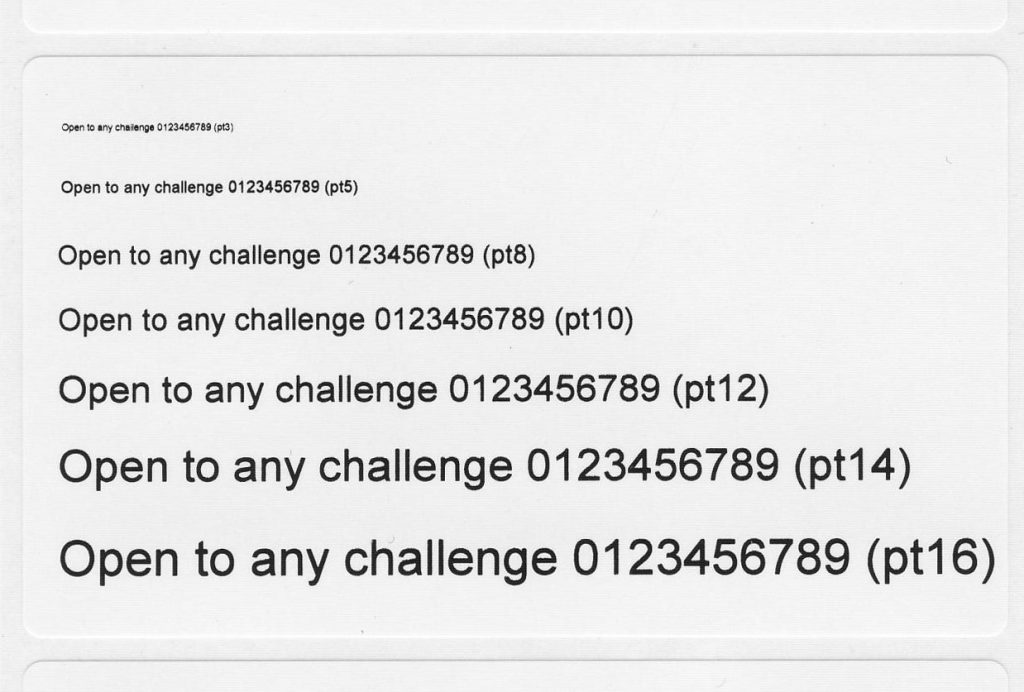 Printing with 600 dpi printhead
If you are interested in purchasing a label printer, but you have doubts which model to choose … we encourage you to contact us
(1417)