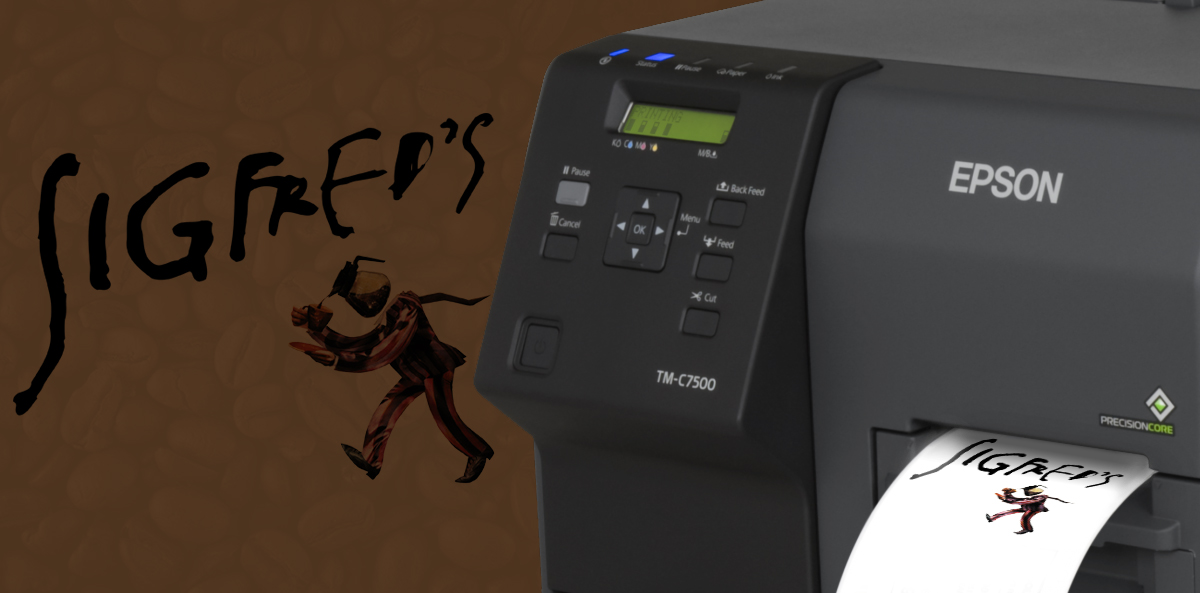 The Epson Colour Works printer -the answer to printing colour labels in short runs
Epson Colorworks C7500 series for short runs of colour labels
Our customer, a coffee manufacturer, had an issue with easy marking of his products with a coloured product label. He offers his customers a wide variety of assortment of products, produced in short series.  In order to stand out in the market and be able to react quickly, he needed an easy way to design and print colourful, visually attractive product labels in small series.
With experience from previous implementations, we offered the customer an Epson Colorworks C7500 series colour label printer and a dedicated inkjet label package from our etiCLIPS program.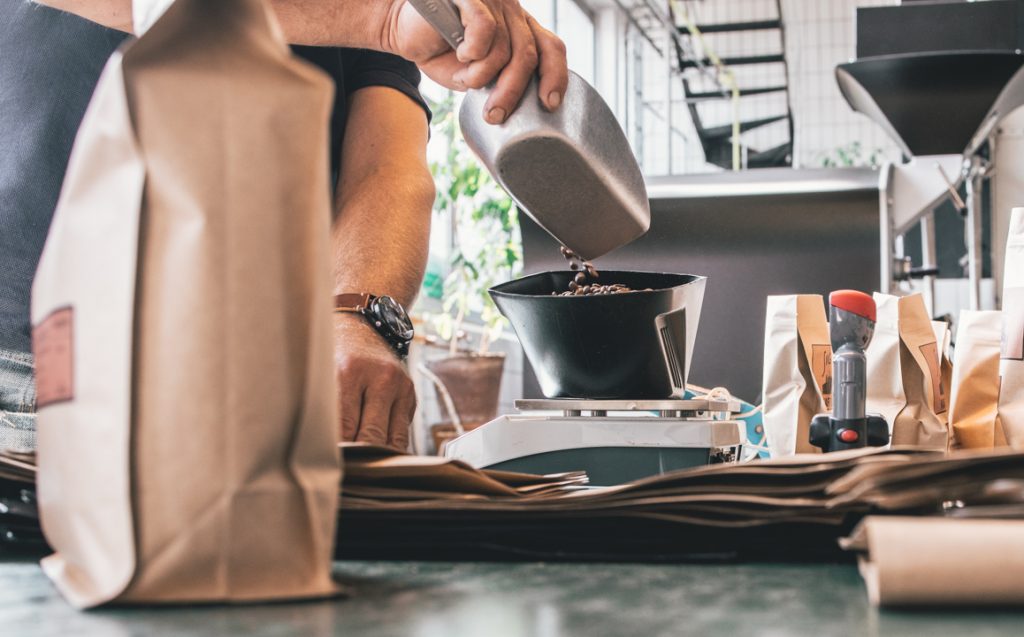 etiCLIPS – materials for printing short series of colour labels
Sigfred's Coffee Factory can now quickly and easily create its own print designs. With this solution, the customer can print immediately, whenever they need to.Using several label sizes for inkjet printing, Sigfred's Coffee Factory freely prints colour labels on demand. Availability of materials from our etiCLIPS programme provides the customer with greater flexibility in choosing the format and therefore greater possibilities of graphic design.
By using inkjet technology in Epson colour printers, the customer has optimised the amount of time spent on printing colour labels on demand. A huge advantage for the customer is also the certainty that the materials are available: he has them at his fingertips and "prints what he wants, when he wants and in the quantities he needs".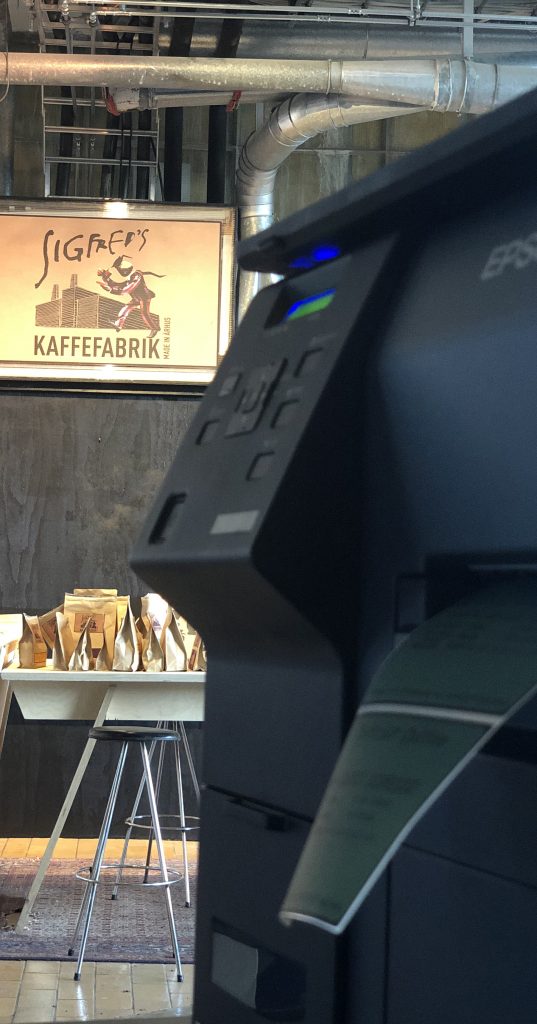 Advantages of the EPSON Colorworks printer
the customer can create many different label designs
ease of design change
possibility of quick change of the design on the label
printing of short series of colour labels
high print quality
good price to quality and customer requirements ratio
availability of materials for printing.
The solution that we have offered to our client perfectly suits the needs of manufacturers who pack smaller but diverse batches of products. If you think that it will solve your problem, please contact us. Epson Colorworks is the answer to printing colour labels in short runs.
(97)