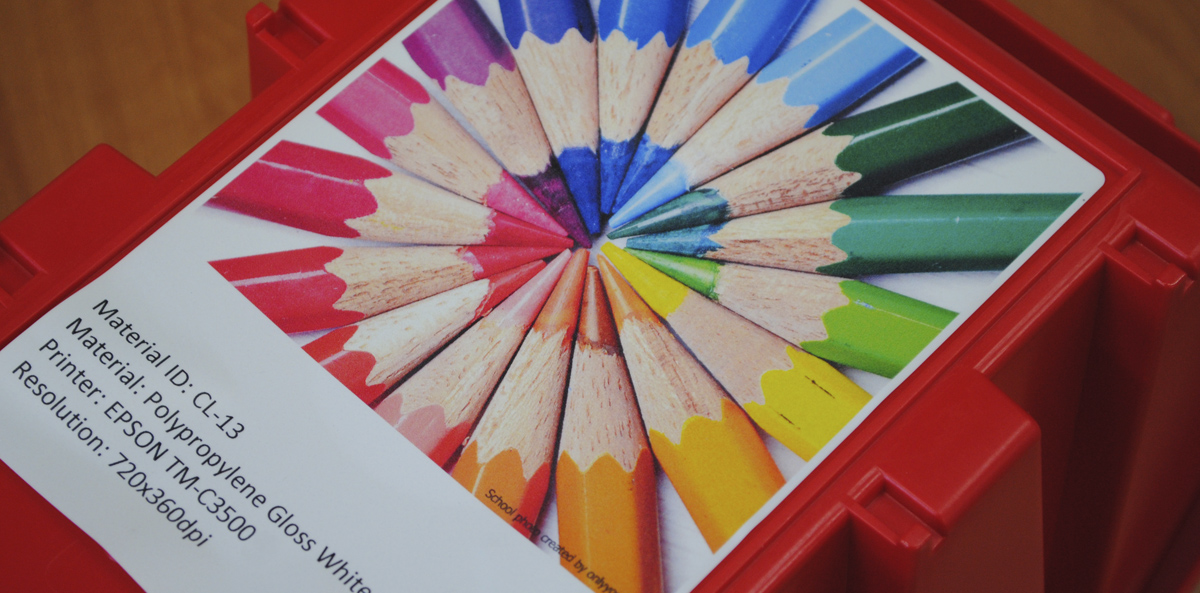 When do labels for inkjet printers prove their worth?
The solution when you want to print marketing, food or cosmetics labels
Label printing solutions based on inkjet technology are becoming more and more popular. They allow you to design your own labels. In addition, they offer the possibility to print labels on demand. Labels for inkjet printers are used to mark a growing range of products.
When do inkjet labels work?
when we launch start-ups or limited series
when we refresh the image of products already known on the market
when we change the ingredients of the product at the last minute
when we need a variety of high quality labels in a short time
What are the advantages of digital printing?
There are many of them, and the following are noteworthy:
short series
graphic changes
high quality of project mapping on the printout
photographic quality and precision of presentation of details
personalised prints
quick printing of colour labels on site
Inkjet printer consumables absorb ink perfectly. Thanks to this, the print is durable and does not smear after printing, and the colours impress with their depth and quality.
Depending on your needs, you can choose between paper or foil labels in matt or glossy version. Among the inkjet materials there are also versions with easy to remove glue. Many applications are also available for transparent films.
Where are inkjet labels used?
Labels dedicated for inkjet printers are mainly characterized by good readability of the barcode. In addition, they have a high opacity of the material (in the case of white foils). Their advantage is excellent print quality.
Glossy foil labels are certainly suitable for labelling high quality consumer products, food products and beverages or cosmetics. On the other hand, the matt version will work well in the case of barcode labels, chemical, pharmaceutical or logistic labels. It is noteworthy that this type of labels can be displayed in outdoor conditions.
Transparent materials are used to print prestigious labels for gifts, cosmetics and limited series of products as invisible labels (no-label-look). They are also used as drugstore, design, bottle and container labels.
In addition, easy to remove labels are used for temporary marking of products. These are surfaces that should not be damaged during removal. These are mainly commercially available glassware, book covers or marketing labels that are applied to small and large household appliances.
Paper labels are primarily used to mark a variety of products and packaging. The only condition is that the labels do not require special resistance to weather conditions and liquids.
Glossy paper is used to print prestigious labels for gifts, cosmetics and limited series of products. The matte version will certainly be suitable for printing barcode labels, consumer product packaging labels or pharmaceutical labels.
All these materials and inkjet printers are part of the etiCLIPS standard solutions program.
(77)