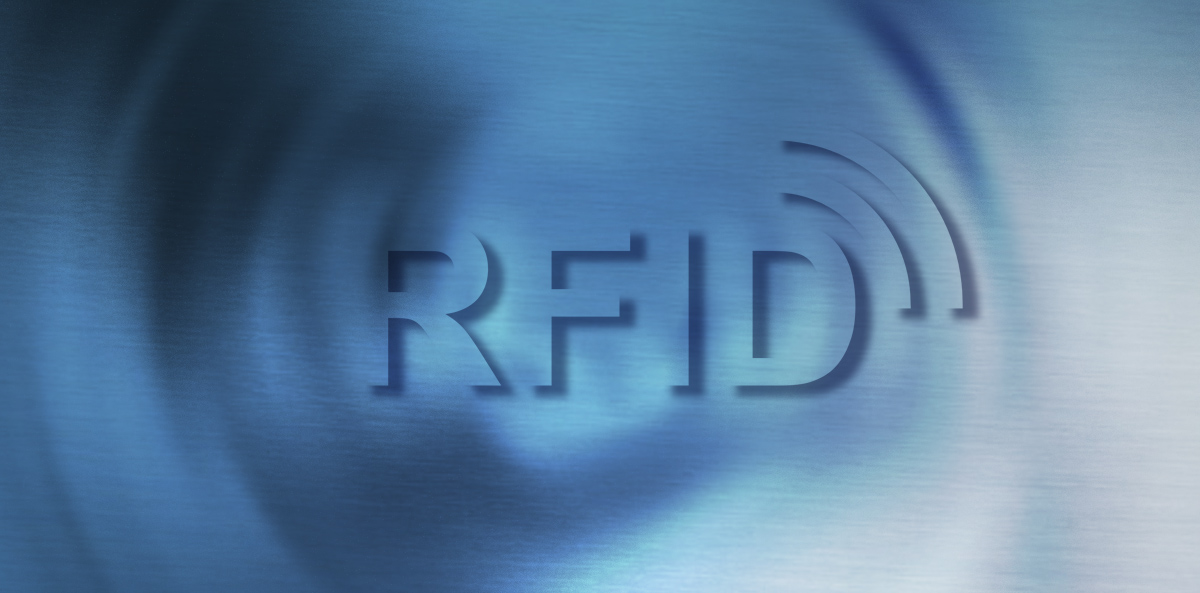 RFID basics, or rather facts and myths about RFID?
What is RFID technology?
RFID (Radio Frequency Identification) technology, although it has been known and used for decades, still arouses a lot of emotions. Maybe not as much emotions as doubts. Real experiences are mixed with repeated slogans, which do not always have much in common with the truth.
ETISOFT has been offering products and implementing solutions based on RFID technology for several years. We still meet with questions and statements: What is it? Where can it be used? It will not work, etc.
Let's try to answer these questions at least in part and deal with the myths spreading around the web.
RFID is a forward-looking matter, is it certainly?
Many people do not even know that they encounter this technology every day. For example, when paying for purchases we use Near Field Communication (NFC) solutions, which are in fact RFID solutions. Entering the swimming pool, we use wristbands operating on the basis of RFID (in LF or HF technology). While renting books in modern libraries we can also meet with RFID tags affixed in them (HF or more and more often also UHF). Taking part in e.g. running competitions, time measurement is based on RFID tags (UHF) affixed to the start number or pinned to the competitors' shoes. There are, of course, many more such examples….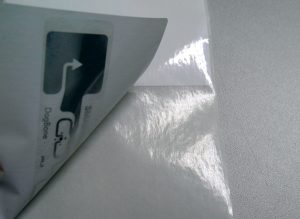 RFID is "just" a label?
Of course, a large part of the solutions are actually labels with the so-called inlay containing an RFID tag consisting of two elements: a miniature chip allowing to write information and an antenna, the size of which (in a large simplification) depends on the reading distance.
Although ETISOFT specializes in the production of labels, if necessary, we also offer RFID tags available in the form of tokens, cards, tags, wristbands and so on. Regardless of the form of the tag, its main elements remain unchanged – it is a chip with an antenna.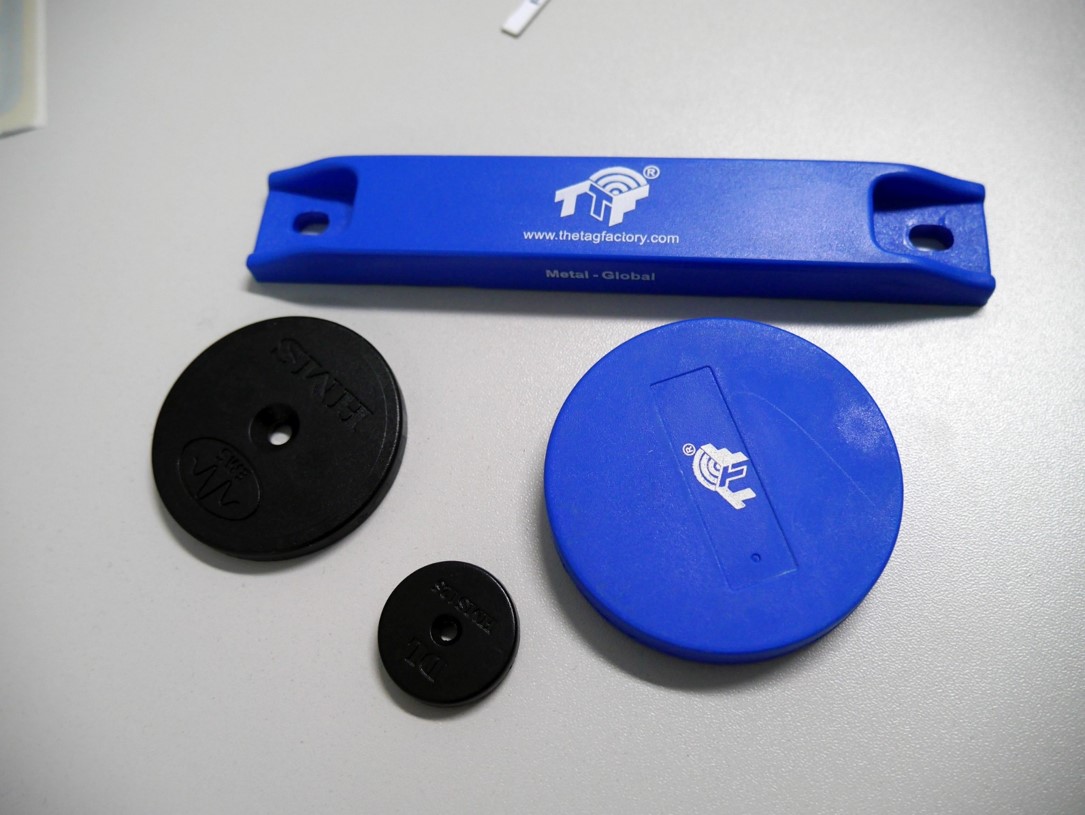 Does RFID require complex equipment?
RFID tags can be printed and encoded using typical thermal transfer printers. They are equipped only with an additional (usually invisible for the user) RFID module. The command to write data to the tag takes place when the label is sent to the printer, so for the person operating the printer… nothing changes.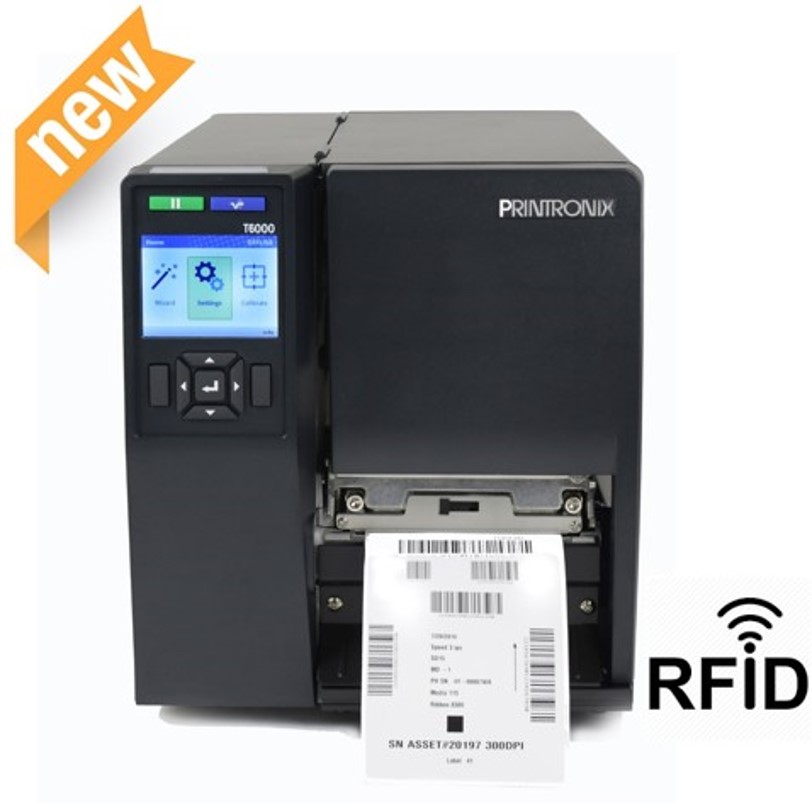 Reading RFID tags
Tags can be read using hand-held terminals. They are similar to those currently used in many areas of the company, e.g. in warehouse operations. As in the case of printing, there is not much change for the user. In many cases, on the contrary, it may be easier, as there is no need to "fight" against badly printed or hard to access barcodes. In case of using NFC tags, a smartphone can be used for reading. More and more devices on the market are already equipped with an NFC reader as standard.
It is also possible to use stationary antennas or RFID gates, allowing for automatic reading of RFID tags. All these elements, as well as software solutions are also available in our offer.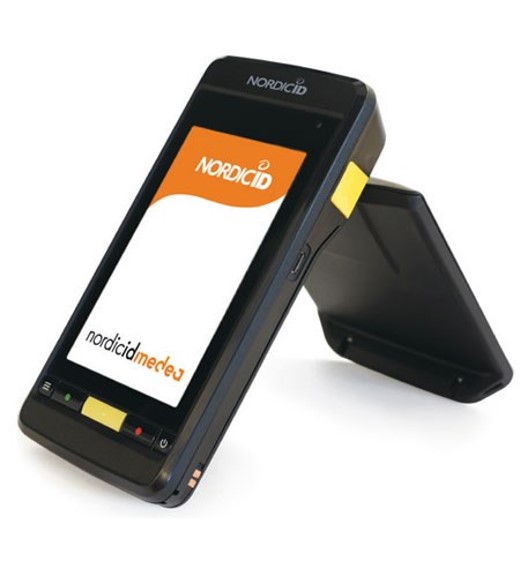 Is RFID a successor to barcodes?
Yes and no 😊.  Of course, you can imagine replacing barcodes with RFID tags, and there are even plans to implement such solutions in some countries. However, this would be too much of a simplification and … sometimes too much of a cost – if we wanted to just replace the barcodes. RFID technology is of course 100% able to replace barcodes, but above all it allows for much more.
What possibilities does RFID technology offer?
Possibility of simultaneous reading of many tags (up to several hundred tags per second). For example, it allows to increase the frequency of stocktaking in the company, so that we can find out about the actual stocks not only at the end of the year, but even at the end of the week, or even at the end of the day or of a shift. Then we are able to react on an ongoing basis by filling up shortages or eliminating excessive stocks.
No need for direct visibility of the tag – allows you to read it regardless of its location. We can intentionally hide it (e.g. inside the package or housing) or not worry about whether the object is facing the right side towards the reader and whether the code is readable.
The possibility of modifying the memory content allows you to add additional information, e.g. on the production line, erasing, or changing the entire memory content, e.g. after "going through" the entire production cycle. We cannot do all this with a once printed barcode.
Data encryption allows only authorized persons/systems to access memory content.
These are only the basic advantages of this technology, and already show how much it differs from standard barcodes.
RFID can only be read from a short/long distance …
It all depends on which of the above-mentioned technologies we use. In a very simple way we can say that:
LF (Low Frequency) (125 KHz) – allows to read the tag from a few centimeters at most – we use it mainly in access systems, time recording and… to identify animals.
HF (High Frequency) (13.56 MHz) – reading from a few centimetres to as much as a metre in theory – used to read single tags in many applications. From production systems, through libraries, access systems, to payments or marketing solutions. One of the standards operating in this frequency is the previously mentioned NFC standard, which is becoming more and more popular.
UHF (Ultra High Frequency) (in Europe 865-868 Mhz) – the average reading distance is from tens of centimeters to several meters. However, we can also use RFID tags where we need to limit the range to a few centimeters (we invite you to a live presentation in our showroom) or when the readings to even couple of meters is required.
Is metal an obstacle to the use of RFID?
Until recently, RFID technology did not work best in some applications (presence of metal, liquids). However, also here in recent years there has been significant progress.
We can easily find solutions that will work perfectly even in the most demanding environments.
How long does the RFID tag battery last?
When will I have to replace the label? Most often never – suppliers of inlays in specifications define its life span for several years, for 100,000 records. Most of the solutions available on the market are so-called passive tags, which do not have their own battery, so there is no need to replace them.
There are also tags with their own power supply, the so-called active tags, or so-called BAP (battery asissted passive tags), but these are already specialist solutions and much less common than passive tags.
Is RFID expensive?
Favorite statement of purchasing departments and one of the biggest barriers in the implementation of new solutions. This happens mainly when we compare the direct cost of conventional labels and RFID tags.  We forget about what we get additionally using the latter solution. It's like comparing the price of a Fiat 126 and a Mercedes S class – the Fiat 126 will always be cheaper but… somehow the majority drives other models of cars 😊
RFID solutions offer many additional benefits and opportunities that we didn't think about using traditional barcodes. Only by taking into account all the added value (both profits and eliminated losses) can we wonder whether there is a business case for using RFID technology.
This solution is not for me
The possibilities of RFID applications are probably limited only by imagination. Actually, in every industry one can imagine the use of these solutions. Whether it's retail, industry, warehouse management, health care, libraries, airports, sports events, marketing or animal identification – RFID can be applied everywhere, but it's just a topic for a separate article.
(93)