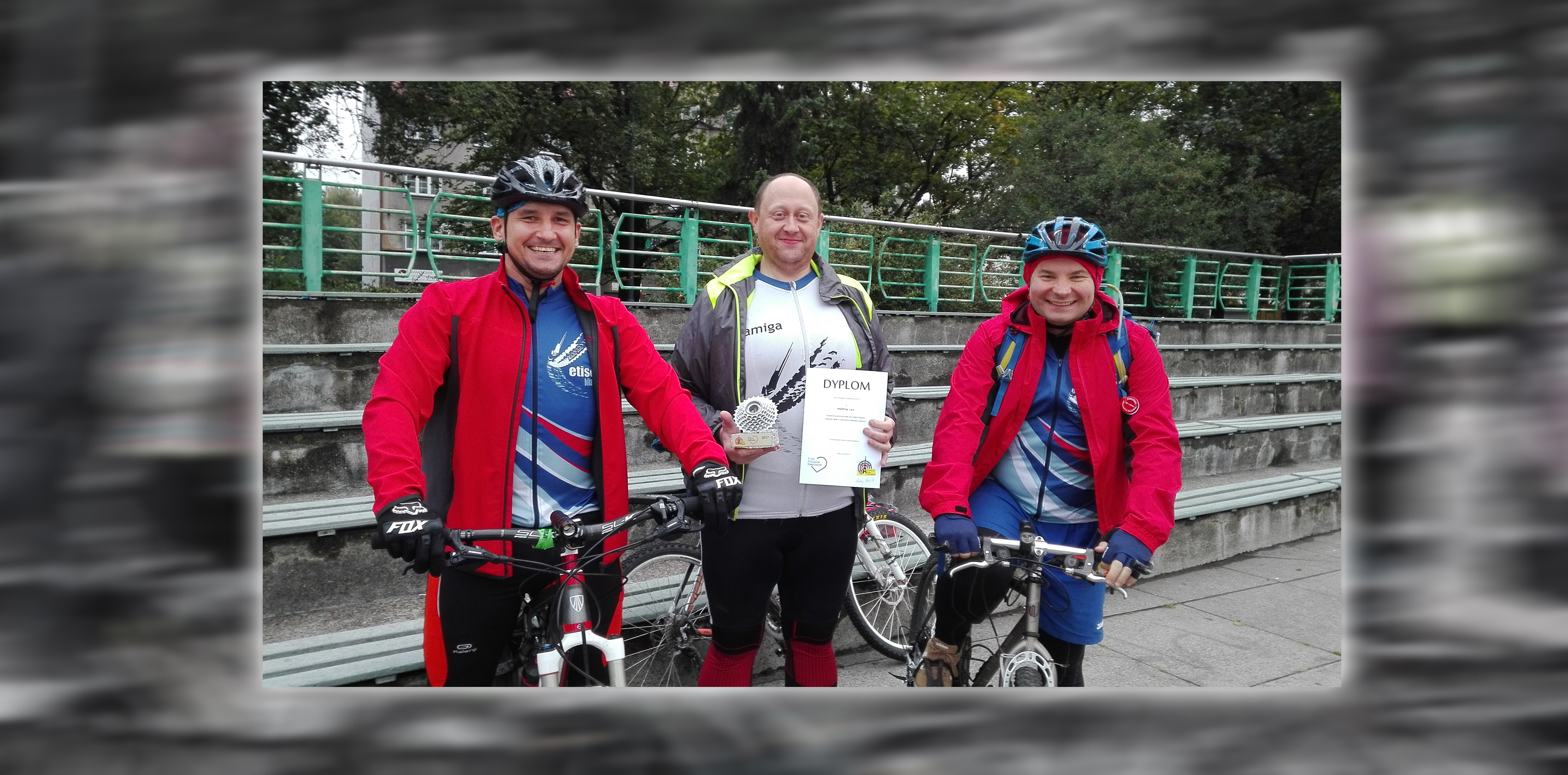 Etisoft is a cycle-friendly company!
First place for bicycle lovers!
We were very enthusiastic to join the competition organized by Gliwice Cycling Board. It' s here where Etisoft Bike Team founded by Dariusz Kawecki and Dariusz Kleina exists. It's happening thanks to our people with passion who easily encourage other workers to join bicycle marathon, night trips and bike orienteering. Apart from Etisoft Bike Team there are also many other positive people from different departments who reach the integration trip destination on bikes every year. Last year, 60 workers cycled to Wisła for the integration meeting. This year our destination was Zakopane. 200 kilometers, two days and 70 people dressed in Etisoft t-shirts on the route.
There were also daredevils in our group who came back home on their bicycles.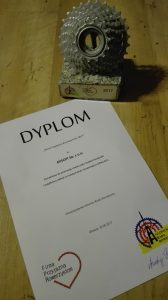 How do you do it?
Before final results the organizers of the" Cycle-friendly company" contest wanted to find out what facilities the entrepreneurs offer to cyclists. They payed attention not only to safe places to store vehicles ( in our case it's lockable bike shelter and designated space in our warehouse) but also to availability of bathrooms. However, the most common question that has been raised during their visit in Etisoft was: How do you do it? They were impressed that for bike trips Etisoft provides cyclist with t-shirts, bandanas and pays for hotel or startup fee.
Additionally, Dariusz Kleina and Dariusz Kawecki from Etisoft Bike Team emphasized the great atmosphere of company trips.-"There is no competition here. We are a group, we go together and whenever something happens, we feel responsible for participants".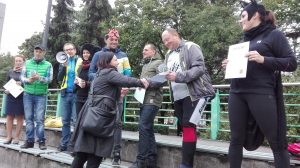 Cycle to work
Etisoft also supports bicycle enthusiasts from outside the company, indicating the consequence of the action. The organizers of the competition highly appreciated this aspect. This year, Etisoft is sposoring Aleksander "kelO" Wieczorkiewicz -the Polish vice-champion of Europe Masters in Downhill.
As highlighted by the organizers of the competition, its aim was to make employers and city authorities aware that bicycle has recently promoted as a means of transport and how many empolyees in Gliwice use it. Activities contributing to the development of cycling culture in our region were particularly highly rated. Apart from Etisoft, in the first edition of this contest follwoing companies participated: BMZ Poland, Forum Gliwice, Ecotrade, Fluor, ista Shared Services Polska, SAP Hybris and District Authority Office in Gliwice. Congratulations to them!
They write about us!
Articles about Etisoft's victory in the first edition of the "Cycle-friendly Company" competition hit the pages of Gliwice publication "Dziennik Zachodni", Municipal Information Center and online edition of "Nowiny Gliwickie" (http://www.nowiny.gliwice.pl/etisoft-firma-przyjazna-rowerzystom).
(37)