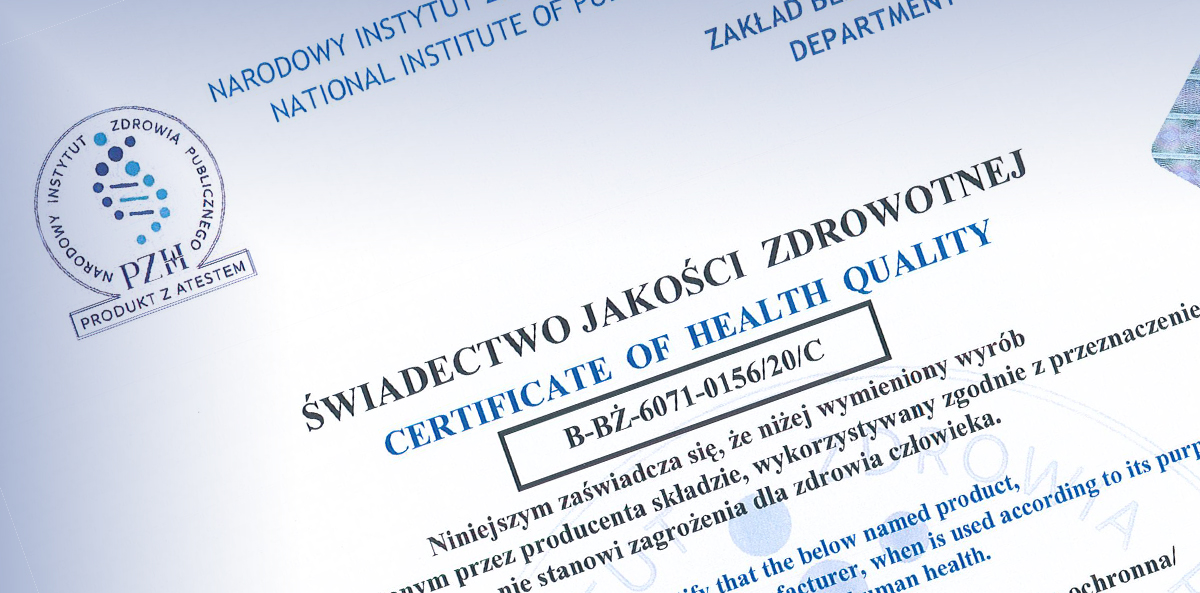 Our masks have been certified by the National Institute of Hygiene
Mastick masks safe for the skin
We would like to inform that our disposable, self-adhesive MASTICK masks have been certified by the National Institute of Hygiene.
The certificate of health quality issued by the National Institute of Public Health – National Institute of Hygiene (NIPH – NIH) attests that the "product having composition as declared by the manufacturer, when is used according to its purpose does not pose hazard to human health." It is "destined for hygiene and sanitary purposes (contact with human skin)."
The National Institute of Hygiene issues health quality certificates for masks, aprons and gloves to be used as personal protection equipment in industrial plants, including food and beverage industry plants.
Health quality certificates concern safety of such products in contact with food and human skin, and they are issued in accordance with the regulations in force, on a voluntary basis.
It is not the competence of NIPH-NIH to assess the materials the masks and suits are composed of for the purposes of antivirus protection, including protection against SARS-CoV-2 which causes COVID-19.
(88)