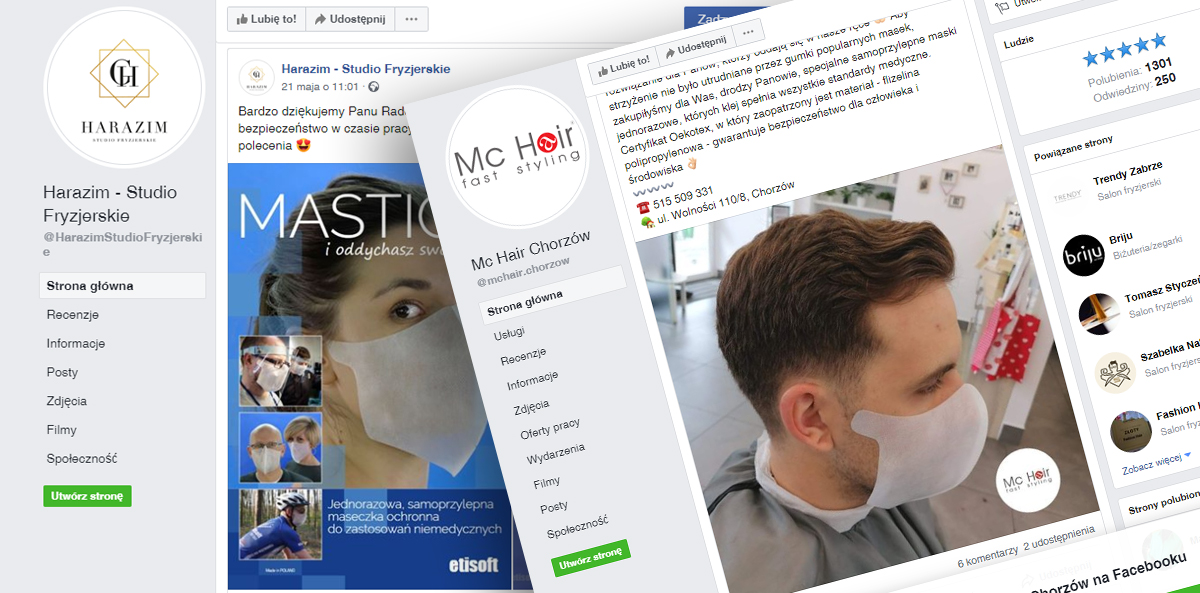 Convenient, pocket-sized sets of self-adhesive masks – now with a euro hanger
A 5-pack set of masks: have it at your fingertips!
We have just introduced your favorite and very willingly ordered product to our offer in the new version: 5 self-adhesive MASTICK masks per package. They are now also available in a package with a euro hanger, which makes it possible to expose the products in points of sale and service outlets.
You can also read about how our products are assessed by hairdressers. This is the best recommendation!
How do hairdressers assess our self-adhesive masks?
"We would like to thank Radosław of ETISOFT for our safety during work; the visors and masks are worth recommending," Harazim Hairdressing Studio.
"Our priority is invariably your comfort and safety during appointment in our salon 💞 Therefore, we have found an excellent solution for Gentlemen who put themselves in our hands 🤲🏻 We have bought for you, dear Gentlemen, special self-adhesive masks with the adhesive that meets all medical standards thanks to which cutting hair isn't hindered by rubber bands of popular masks. The Oeko-Tex standard, which the polypropylene interfacing is certified with, guarantees safety for humans and environment," MC Hair Chorzów.
Of course, our self-adhesive MASTICK masks prove very useful during hair treatments on the ladies' heads as well.
Here is also a photo from Studio Trico in Szczecin where both our masks and visors are used.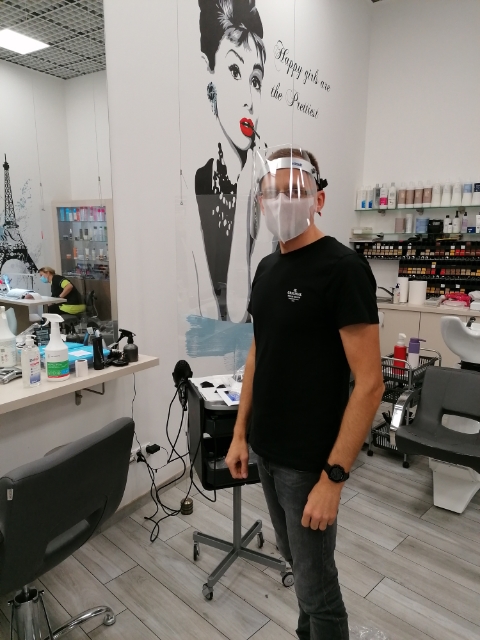 Smaller sets of masks – always at your fingertips
We hope that the convenient, pocket-size form of the masks offered now in smaller sets will be appreciated by you. It's an ideal package that will prove useful:
in hairdressing salons, hotels, points of sale, at the airports, in kiosks
in carrying discreetly in your bag, waist bag, laptop back and backpack, suitcase while traveling, during shopping, at work
in emergency situations when a user need only a small number of masks.
 Our offer will be enriched with new Personal Protection products soon.

Interested? Call us, e-mail us: 
epp@etisoft.com.pl; +48 (32) 332-80-64.

We are working Monday to Friday 8 a.m. to 4 p.m. CET.
(211)