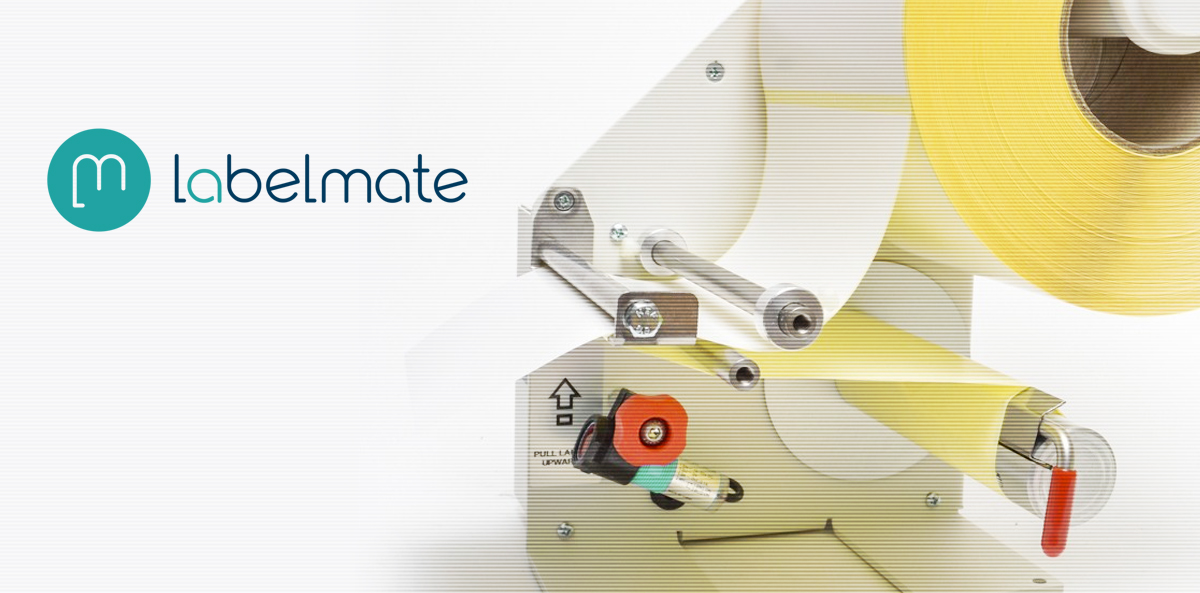 Overview of peripheral devices for printers [Part II]
Cutting modules and dispensers offered by Etisoft
Today, we continue to review Labelmate's peripherals offered by Etisoft. In combination with printers, they make your work much easier.
Cutting Modules
The basic cutting modules are the S-100 and S-200 models. They are useful for cutting multi-row labels into individual rolls, just after they are printed, and for transferring each roll to further processes. Modules without their own drive can be used between the printer and the winder. The knives will cut the material to any width by manipulating it. Precise cutting will not interfere with the operation of the printer and winder.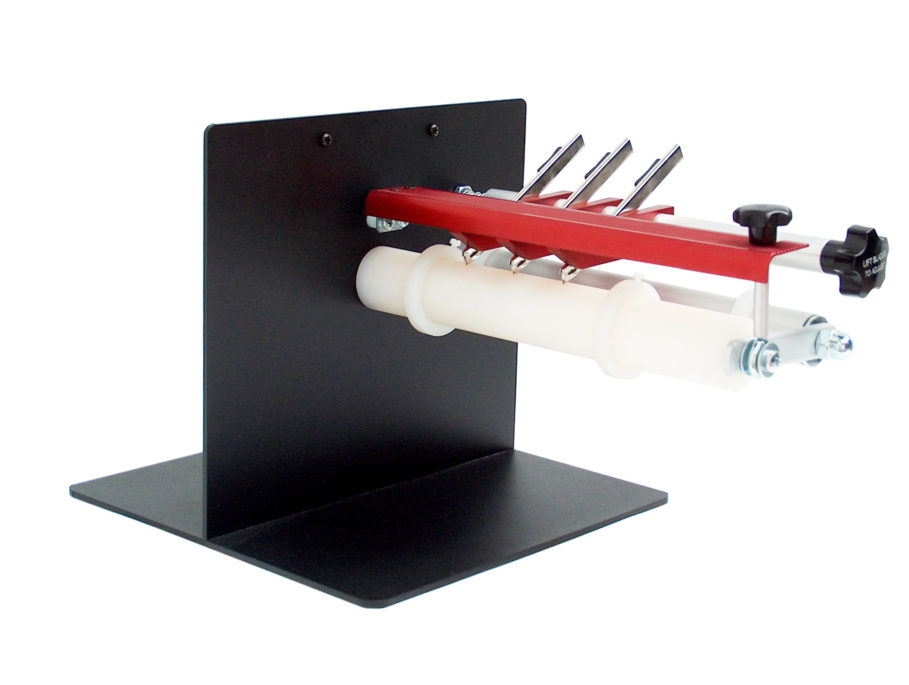 The SR series modules are more advanced with the SR-6-SLITTER-REWINDER and SR-10-SLITTER-REWINDER because they have their own built-in winder. Thanks to this solution it is not necessary to have an additional device (winder).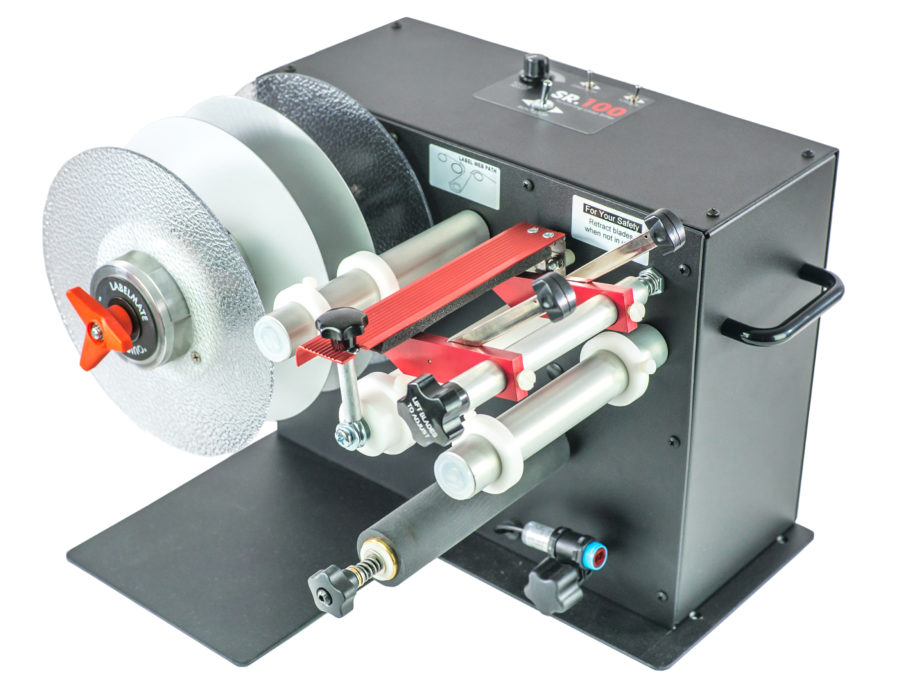 | | | | | |
| --- | --- | --- | --- | --- |
| | S-100 | S-200 | SR-6-SLITTER-REWINDER | SR-10-SLITTER-REWINDER |
| Max roll width [mm] | 170 | 255 | 170 | 255 |
| Max roll diameter [mm] | not applicable | not applicable | 220 | 220 |
| Max roll diameter  [mm] | not applicable | not applicable | 76 | 76 |
| Max prędkość [cm/sec] | Depending on the printer or winder used, | Depending on the printer or winder used, | 125 | 125 |
| Number of knives | 2 | 3 | 2 | 3 |
Solutions for printing modules
Ideal for use with inkjet printheads, e.g. HSA. The system of shafts and guide rollers allows the installation of additional equipment that will not affect the smooth running of the device. The optional "1 by 1" mode enables single label rewinding, so it is ideal for encoding RFID tags. An external controller can be connected to the device, which will allow you to manage its operation. An additional advantage is the built-in counter, which gives the possibility to work in automatic label countdown mode.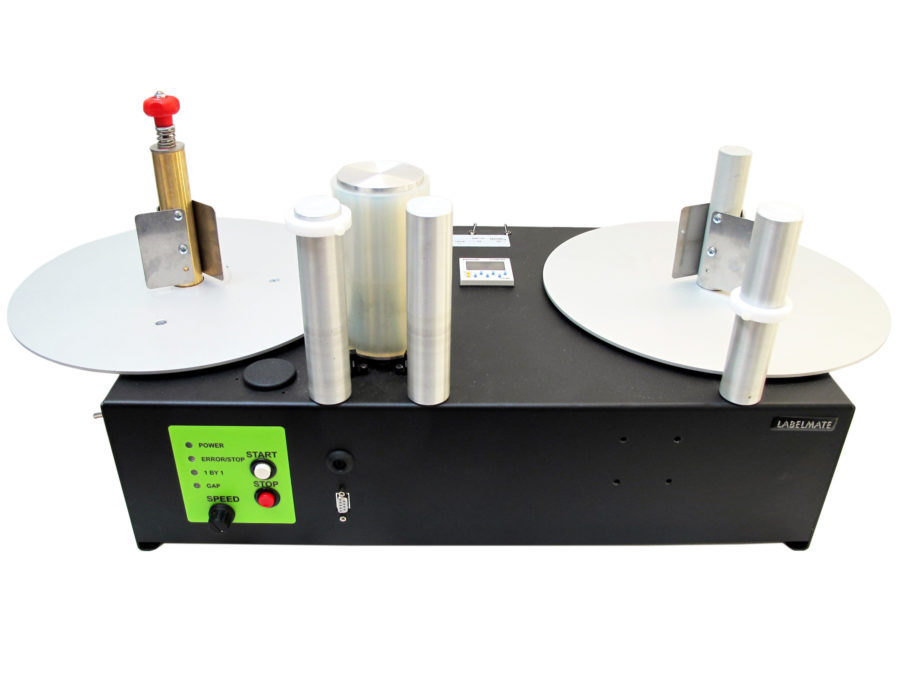 | | | |
| --- | --- | --- |
|   | PM-300-CS | PM-300-HS |
| Max. roller width [mm] | 125 | 125 |
| Max roller diameter [mm] | 300 | 280 |
| Max coil diameter [mm] | 76 | 76 |
| Max speed [cm/sec] | 61 | 235 |
Automatic dispensers
Automatic dispensers allow for easy manual application of the label without time-consuming removal of the label from the liner. Simple to use devices definitely facilitate the work of the operator working with gloves, while maintaining the workplace in order. Etisoft's offer includes a number of dispensers that will meet the expectations of each user.
LD-100-RS and LD-200-RS base models differ from each other in the maximum width of the supported label. They are available in different versions:
with a stainless steel construction that fits perfectly to the needs of the food and pharmaceutical industries. It gives you the ability to work in a humid environment.
with sensor to detect transparent and black labels.
There are also dispensers combining these two versions on the market.
We hope that the above overview of equipments offered by Etisoft will make it easier to decide which one to choose.
Both this article and the previous one are a review of the Labelmate printer accessories we have in our offer. If you are interested in these or other models, please contact us.
(20)