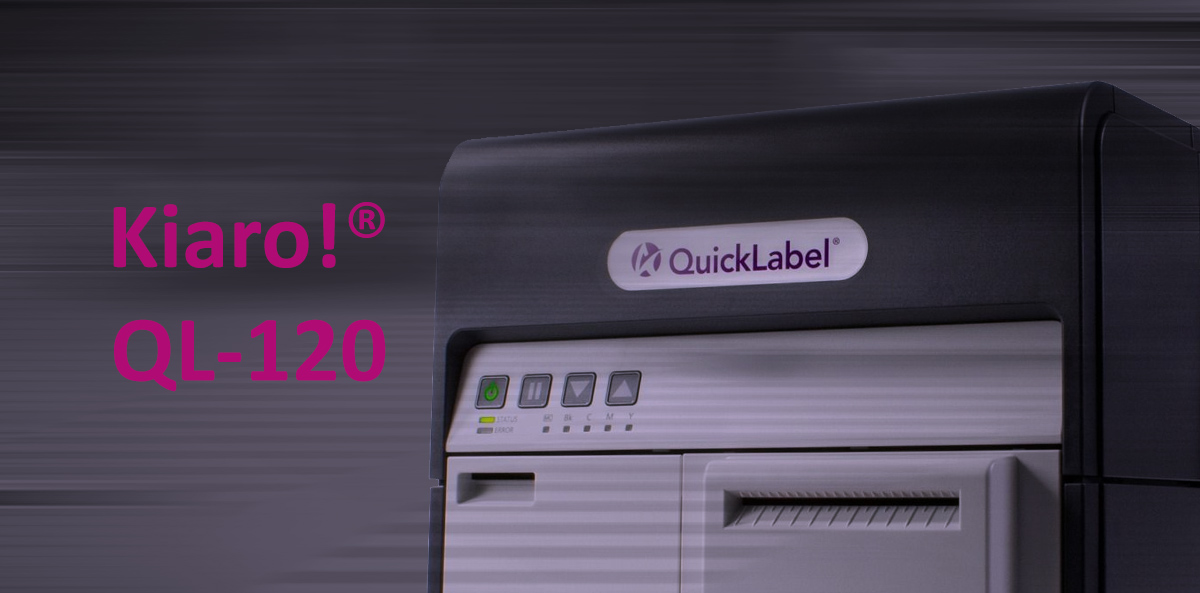 KIARO! QL-120 – professional digital label printer
The advantages of KIARO! QL-120
The popularity of colour label printers is growing every year. Developments in technology, a more user-friendly interface, ease of use and reliability make digital label printers increasingly popular. They are being successfully used in many industries and by an increasing number of users.
The decision to choose colour printers for short series is motivated by several factors, including
friendly technology
ease of printing, allowing your product to stand out from the competition
economic viability: investment in equipment for on-demand printing.
Our partner QuickLabel, one of the leaders in the industry of compact colour label printers, offers a new printer at an attractive price. We want to bring this device closer to our readers.
The advantages of KIARO! QL-120
guarantees high quality printouts 1200×1200 dpi
the design of the printing mechanism enables printing labels with a width of 0.5 to 4.2 inches (thanks to which the user gains a wide range of products)
the new dye ink type provides vivid and intense colours. Black colour that is the most difficult to achieve will satisfy even the most demanding users.
the integrated cutter can cut both single labels and batch printouts.
See how the KIARO! QL-120 works:
Colour label printer KIARO! QL-120 – customer benefits
The suggested end user price is EUR 6,250.00 (data as of September 2019). This makes the printer one of the most frequently purchased colour label printers on the market.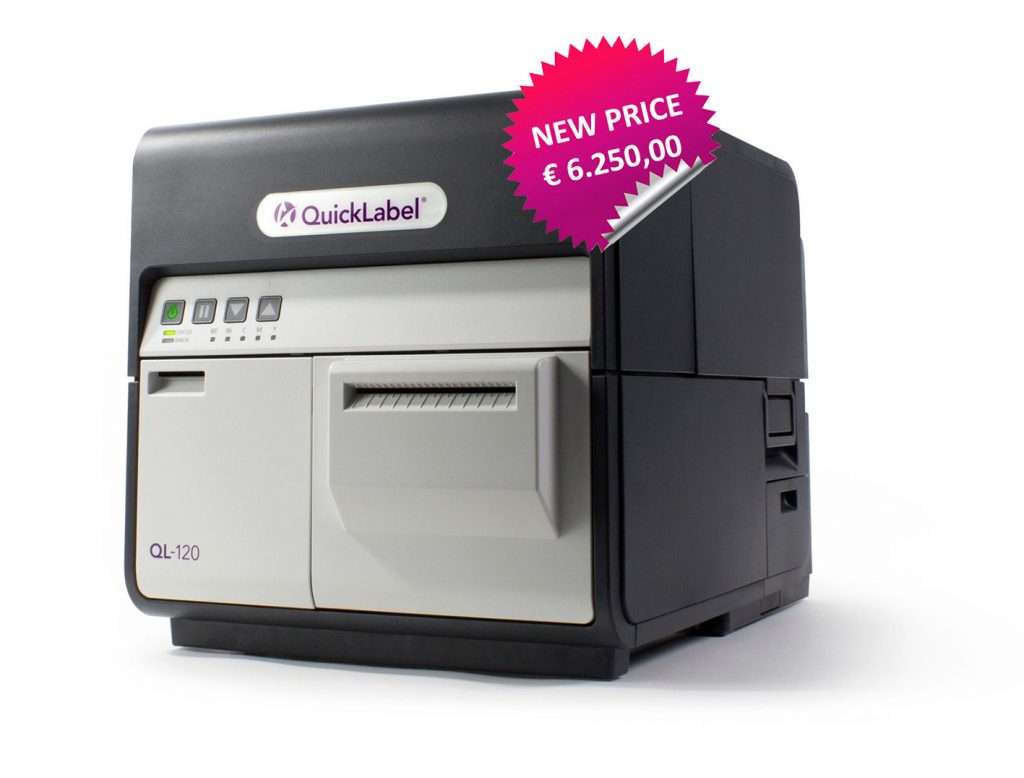 What are the additional benefits for the user?
Compact desktop housing that easily fits into a limited working space
Built-in automatic cutter
Advanced image processing for the highest color accuracy
an interface to integrate the printer with automatic label applicators and production systems.
An important factor when making purchasing decisions and comparing printers is the fact that by purchasing a KIARO! QL120 user receives a free license for CQL Pro software allowing to create projects and manage print.
Etisoft as a distributor of QuickLabel brand offers both professional pre-sales support and authorized service of devices suited to the user's needs.
If you are interested in the offered printer or you have a problem with which device to choose, please contact us.
(180)