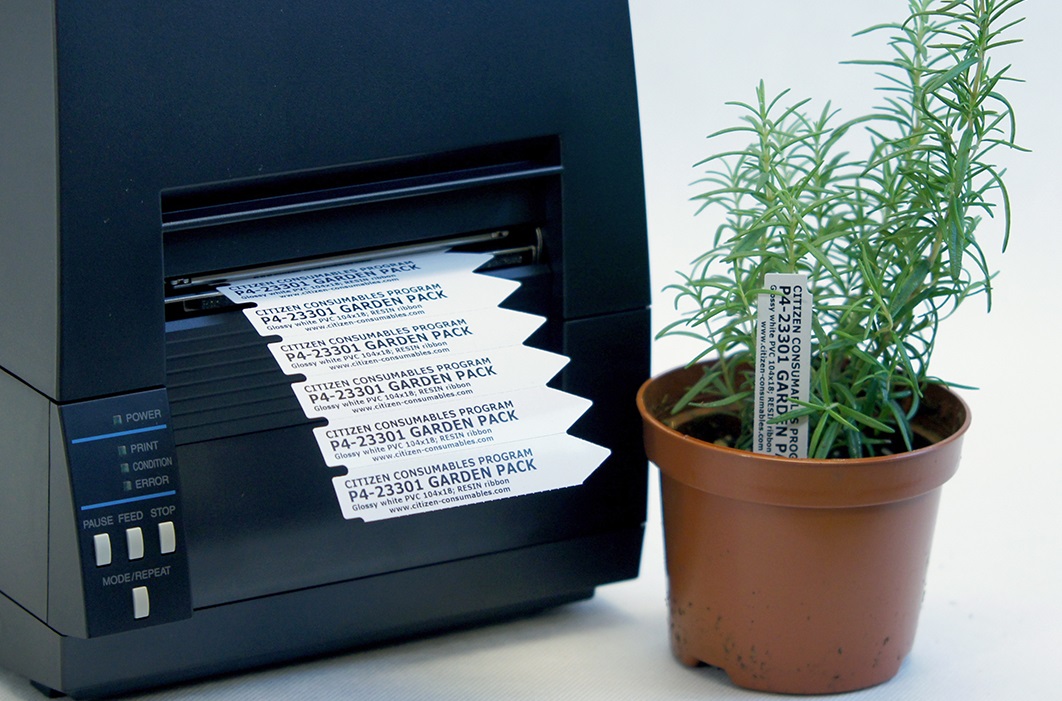 Permanent plant labeling with gardening labels from Garden Pack
Sometimes it's rainy, sometimes it's sunny- weather conditions do not have any impact on gardening labels
How to identify plants offered by centers or nurseries or planted some time ago? You can use gardening labels in the form of arrows or loops from Citizen Consumables Program.
Garden Pack is a marking system used by manufacturers and sellers of tree and shrub seedlings and small potted plants to mark their products. In the horticulture industry non glue markings are used in most cases. Obviously, self-adhesive labels are also used but to a lesser extent.
Gardening labels in the form of arrows and loops
Garden Pack includes two types of gardening labels in the form of so-called. arrows and loops. Arrows are primarily designed for the identification of cuvettes for sowing and transport of plants and small potted plants f. ex. bulbs. Loops are used for marking trees and bushes. Sellers very often use loops to mark Christmas trees in terms of type and height.
For the production of gardening labels in the Garden Pack system we used no-glue vinyl of thickness 150 μm for loops and 250 μm for arrows.
The Garden Pack also includes resin thermal transfer ribbon.
CL-S and CL-E printers are recommended for printing in the horticulture industry.
Do you know?
Gardening labels included in the Garden Pack are resistant to varying weather conditions and excess moisture. The name of the plant and the bar code printed on the arrow or loop are legible from the first marking till the sale of the plant. Many times the owner of the garden leaves an arrow in the ground with a planted plant or an arrow on a planted tree for a longer period in order to identify the plant.
Good practices
The large horticultural center specializing in the sale of trees and shrubs after the introduction of Garden Pack labeling system has minimized losses due to confusion resulting from incorrect marking and product identification during the sale.
(264)