Pallet Pack – a solution for logistics industry
Pallet Pack – perfect for cardboard packaging
Welcome in the second issue of newsletter dedicated to Citizen Consumables Program. Please find here the information about solution for logistics applications, where unique Citizen CL-S6621 printer prints on up to 6 inch wide fan-folded labels.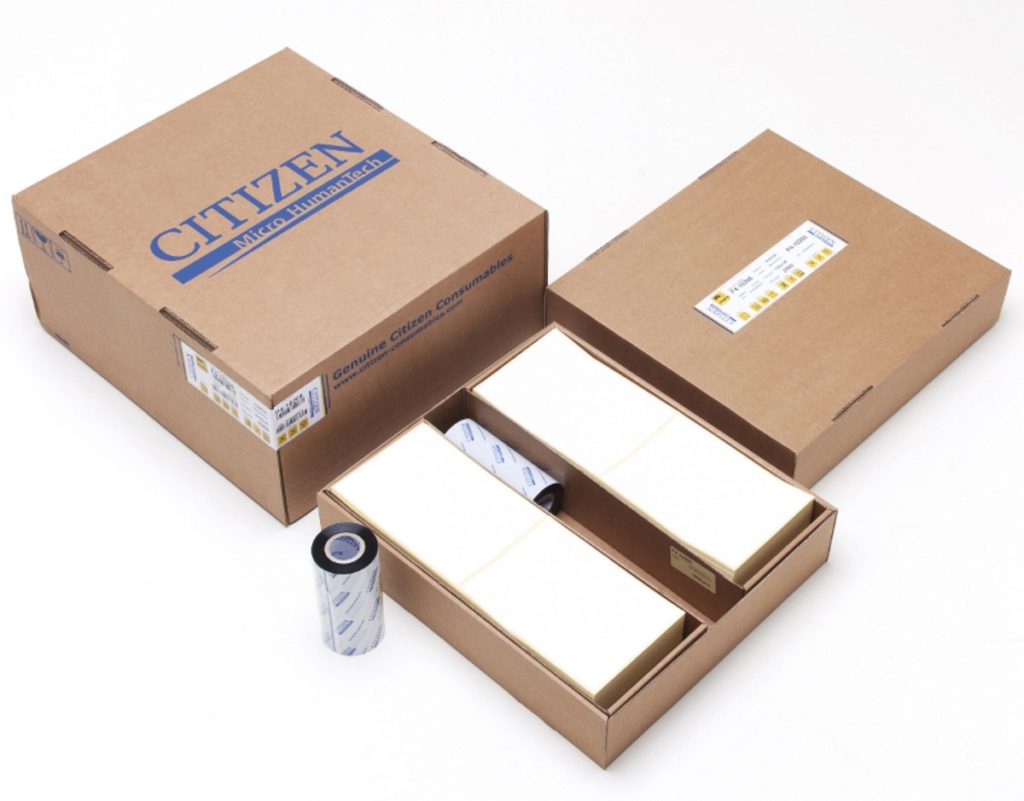 Perfect Printer 4…
Citizen CL-S6621 is the best printer for pallet labeling solutions. With the smallest 6 inch printer available on the market it gives perfect solution for logistics applications. For optimal and trouble free logistics labels printing you should use genuine Pallet Pack consumables from CCP.
You can find there the most commonly used size of logistics labels together with suitable thermal transfer ribbon.
You can choose paper labels as well as foil labels for more demanding applications.
Do you know that…
Pallet Pack products are designed based on 20+ year of experiences in delivering consumables for logistic applications.
Big size labels prepared as fanfold gives to end-user valuable benefits:

labels remains flat after printing process,
number of labels in the box is much higher than on similar products offered on roll, so there is less printer downtime caused by replacing media.

We've selected labels with special adhesive which have enhanced bonding force specially designed to be applied on rough surfaces of corrugated cardboard boxes,
Blend ribbon used in Pallet Packs gives the highest possible quality of printed barcodes (also ladder barcodes) what eliminates the risk of bad barcode readability.
Best practices
Subcontractor for automotive industry were asked to use for delivered items box labelling according to VDA standards. His choice was to use Citizen CL-S6621 printer on packing station with P4-10209 – Pallet Pack 74×210.
Customer expectation was perfectly matched and subcontractor scored additional points during quality audit.
(74)