Inventory Pack – best for inventory
Inventory Pack – inventory made easier
According to lean management philosophy, a well-managed company is not only about good indicators in sales or production materials economy, but also skillful management of its assets.
Well-marked equipment and regular inventory process enable businesses and institutions to run optimal management of equipment funds. To facilitate the process of stocktaking we created the Inventory Pack as a part of Citizen Program Consumables. It is a set of labels with thermal transfer ribbon, appropriately matched to the given solutions.
Perfect to sit on a desk
Out of a wide range of Citizen thermal transfer printers for use in the enterprises and institutions administration departments, due to the limited space on the desks, we recommend the CL-S631 (300 dpi) printer. The use of labels in the administration is not limited to the subject of today's discussion and printing inventory labels. Labels in the administration mean also appropriate method for marking outgoing correspondence, but in a sense, it is also stocktaking.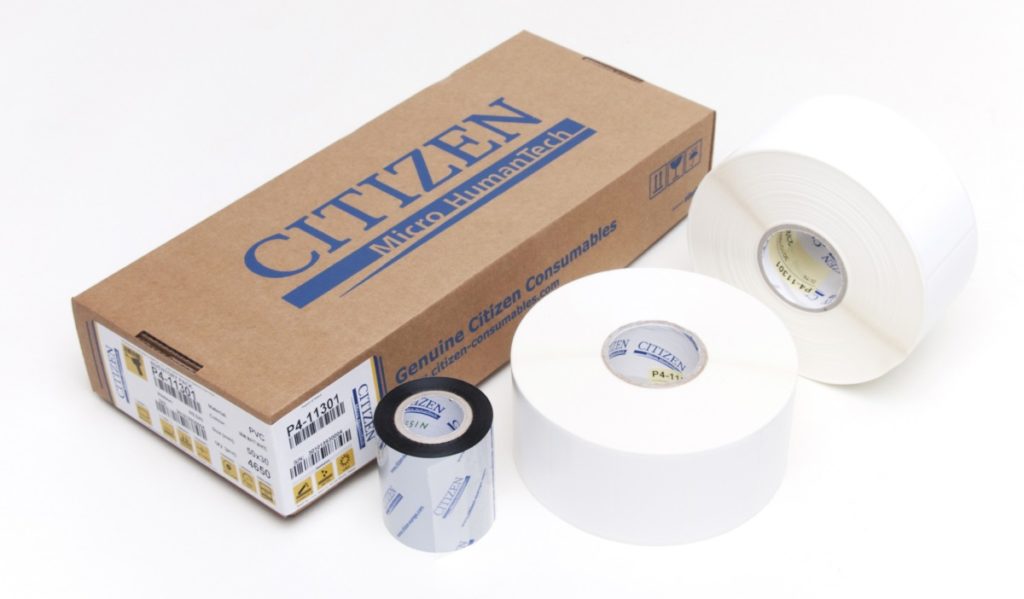 Do you know that…
we can shorten stocktaking time by 50% just by using inventory labels with 1D or 2D code and proper
Auto ID device,
inventory labels allow to organize asset management with every piece assigned to an owner or given room,
in case of scattered assets (e.g. soda vending machines) the Inventory Pack allows to identify the owner and may be used as service labels,
P4-11301 inventory labels get damaged if someone tries to peel them off, which means that they cannot be re-stuck on any other asset.
Good practice
A company running vending machines with sweets used P4-11301 Inventory Pack labels to lead inventory process of own assets, scattered in many locations. Code labels allowed adequate property management and correct identification of the device. It also helped to improve periodic inspections and maintenance, since the code, read on the occasion of product completion, indicates also the date of device installation and recent technical review.
IT company employing several hundred people used Inventory Pack labels for stock taking own assets. P4-11301 labels were used both to stock take low cost equipment, such as chairs and desks, and those of high value – computer device. By using the P4-11301 labels with crushing properties, not only the inventory process was done properly, but also the company minimized the risk of exchanging high end hardware to much worse by some fraudulent employees.
(63)