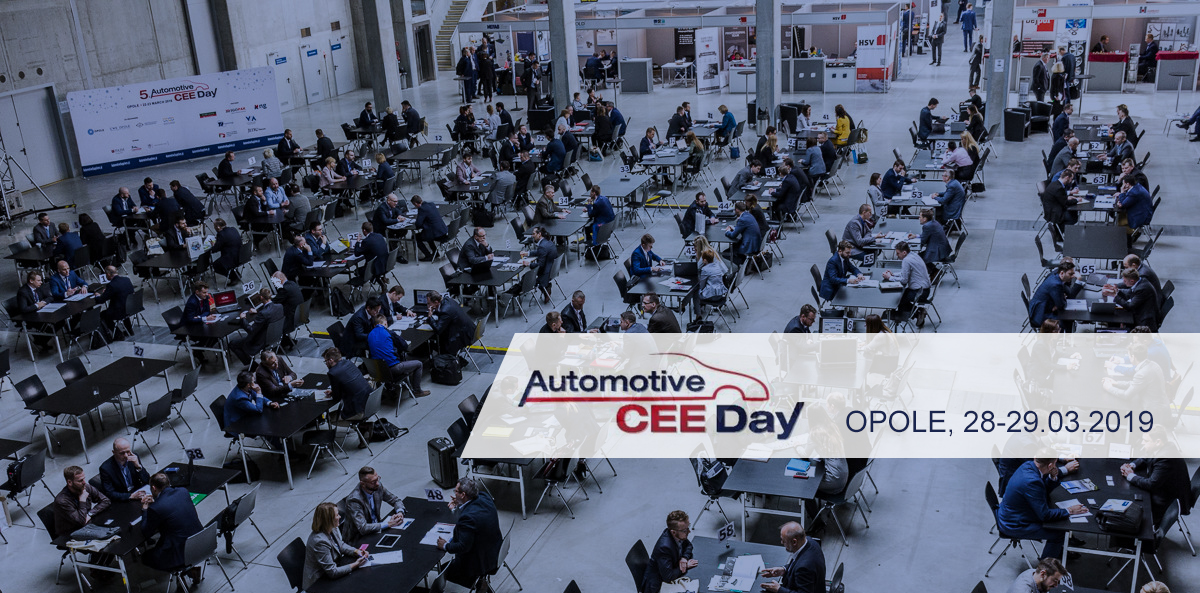 Etisoft as a proven supplier of solutions for the automotive industry
Automotive CEE Day 2019
On 28-29 March in Opole in the Exhibition and Congress Centre you will have an opportunity to meet us during the 6th edition of Automotive CEE Day shopping meetings. As a supplier of solutions for the automotive industry, we will also be present there.
CEE Day is one of the most important B2B meetings in this area. It brings together manufacturers and suppliers in the automotive industry in Central and Eastern Europe. The CEE Day formula assumes that the meetings are arranged thanks to an interactive platform, which makes it possible to create an individual plan of meetings for participants interested in their offer.
Our company has been cooperating with the automotive industry for many years. We offer solutions for the following areas: product, production and business, from labels to Industry 4.0 solutions. We specialize in comprehensive services for multi-branch companies on an international scale. Our partners from the automotive industry have over 400 factories all over the world.
What do we offer to the automotive industry?
Etisoft's offer for the automotive industry includes solutions for the following areas: product, production and business, from labels to Industry 4.0 solutions.
technical labels (rating plates, information labels, labels for marking cables and wires),
specialist labels ( warranty seals, energy labels for tires, panel labels, RFID labels, marking of electronic components and PCB markings),
general use labels (logistical labels)
functional elements (insulators, felt and foam cut-outs, adhesive films, double-sided tapes and VHB acrylic tapes, protective film cut-outs),
thermal transfer ribbons,
AutoID devices (label printers, barcode readers, terminals)
automatic label applicators Print&Apply,
RFID solutions
systems improving logistics, production and quality processes (e.g. synoptic tables, vision systems, AGV vehicles).
Automotive CEE Day will be an excellent opportunity to meet our customers located all over Europe and to present our offer to new, potential customers.
We invite you to our stand 21!
We also encourage you to contact us by e-mail, our experts will advise you on the proper selection of labels, AutoID equipment, modern solutions based on the Indsutry 4.0.
(51)