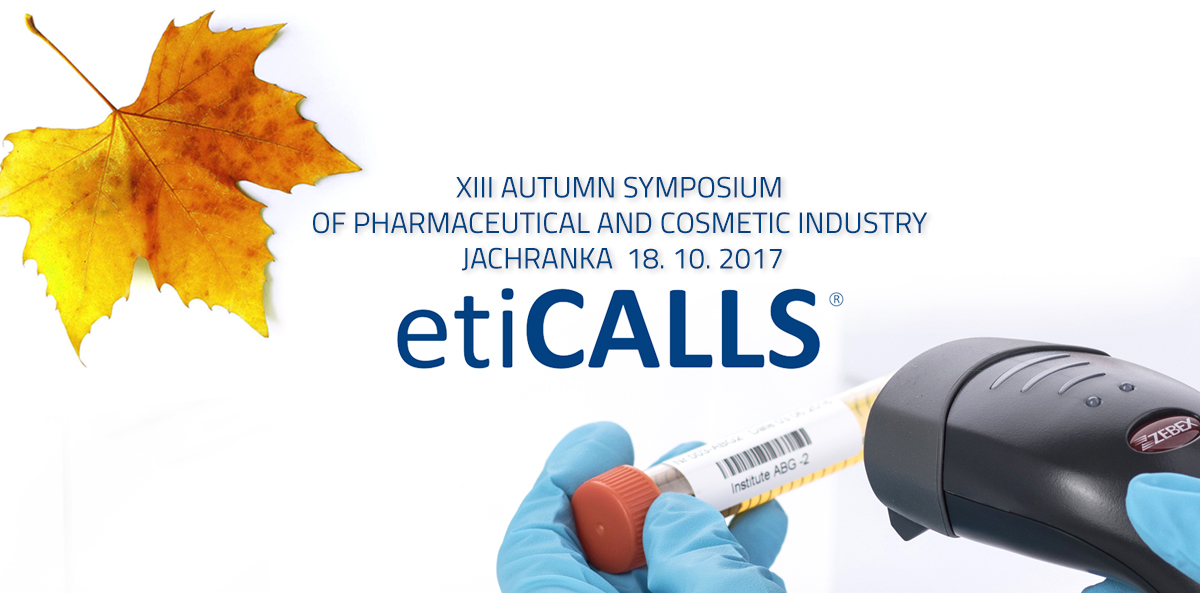 Etisoft at the Thirteenth Autumn Symposium of the Pharmaceutical and Cosmetic Conference
Durable labels for laboratories – only etiCALLS
Etisoft is the only Polish manufacturer and supplier of the etiCALLS system, allowing quick, easy and above all permanent labeling of vials, test tubes and laboratory glassware. Also Petri dishes, multi-well plates, biological material breeding containers and many other research equipment.
Created by Etisoft, the etiCALLS proprietary program fits perfectly for the Thirteenth Autumn Symposium of the Pharmaceutical and Cosmetic Conference. This year's meeting at the Windsor Hotel in Jachranka (18-19 October 2017) will focus on quality assurance and quality control, packaging and marking of products, modern solutions and production security, as well as process optimization.
We will be there with our stand – we invite you to a conversation and to familiarize oneself with etiCALLS. We hope that we will convince you of the advantages of this system, which ensures good laboratory practice through continuous process monitoring. The final result is the credibility and reliability of the analyzes performed.
Feel invited!
(46)