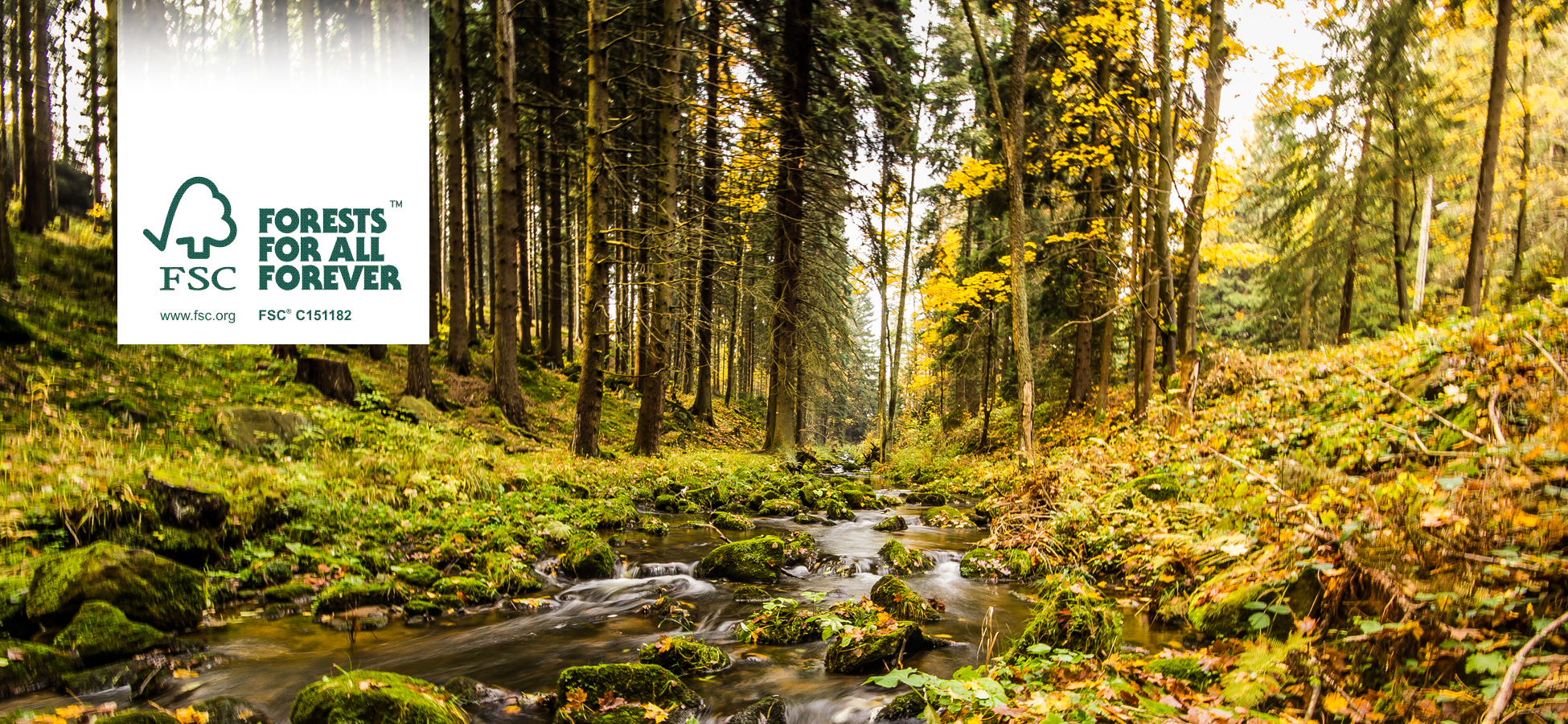 Etisoft with FSC – ask for certified products in our offer
We produce labels and protect the forests
Do you recognise the graphic sign of a tree with the FSC word on it? It can often be found on milk cartons or juices, as well as on wooden furniture or floor panels. It is a sign of responsible forest management. One of the most recognisable, reliable and oldest signs promoting responsible forest management. It confirms that the company uses wood or wood fibre from certified forests. After a successful certification audit, we have joined the group of companies that can boast the FSC certificate and use raw materials from responsibly harvested forest resources.
What does obtaining an FSC certificate mean for Etisoft?
We obtain paper and products made from it, which have the FSC symbol. They are used to produce labels containing paper. This allows us to use the certificate ourselves to support responsible harvesting.
When we see a product with the FSC inscription, we can be sure that it has not been produced at the expense of the forest, animals, plants or people who depend on them for their daily existence. Wood obtained from 100% certified material is very expensive. Therefore, it is also possible to use mixed or recycled raw materials. Then the percentage of raw material coming from controlled sources is correspondingly smaller, but still its supplier can use the FSC certificate.
Control of wood origin at every stage
So, as an Etisoft, we consciously protect the forests. We also dispel doubts. There is no difference in appearance or quality of products made from certified or non-certified material. The difference is in its origin. This is important at a time when there is so much talk about preserving forests for future generations.
The numbers of all certificate holders can be found in an international database maintained by the FSC organisation. This makes it possible to control certified wood at every stage of its processing and sale. In our case, the internationally recognised FSC logo is accompanied by a copyrighted slogan that is extremely close to our hearts: "Let's take care of the forests. Ask for FSC-certified products in our offer".
*****
The FSC is an international non-profit organization that defines standards for responsible forest management, taking into account social, ecological and economic aspects. FSC prohibits illegal harvesting, forest degradation and deforestation of certified areas. What is interesting, in Poland 96% of the State Forests resources can use the FSC certificate. The resources of, among others, the Białowieża Primeval Forest or Hajnówka are excluded from the certificate.
(8)