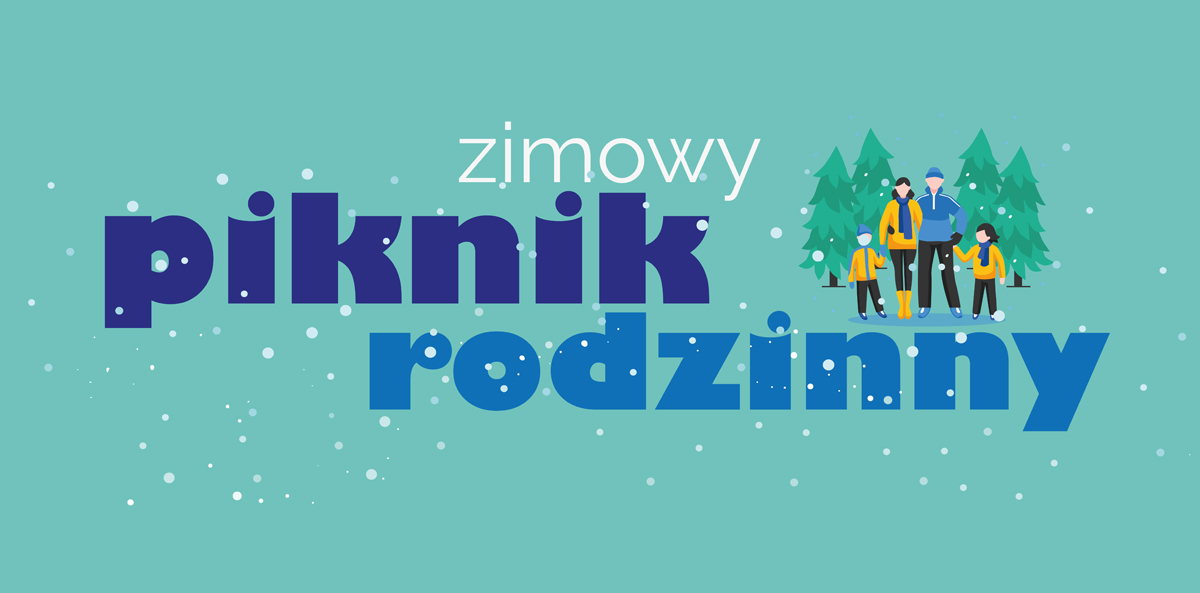 Etisoft winter picnic – we spent our time together in an active and sporty way
We said goodbye to the winter
The first Etisoft winter picnic is already behind us! Although until the last day we looked at the weather forecast in a worrying way, we managed to fully enjoy the winter and take advantage of all the attractions planned.
There were some incredible attractions, and our party in Wisła fully deserved the name of family and very active – we like it! Adults were sledging on the snow ( although a bit wet…) together with their kids. It was great to hear that many of us remembered the real winters and times when we were children ourselves. The ski instructors who were at our disposal all day were busy. Both our kids and our more senior colleagues took their first steps on skis… For many of us it was a great opportunity to train our skills and learn tricks that make skiing or snowboarding a real pleasure.
The fun was sleigh ride combined with the roasting of sausages and of course bread and lard. You could lose your calories by playing bowling or swimming in the hotel pool. The children had a great time with the entertainers: there were dancing, singing, taking pictures with Minnie the Mouse or Olaf -snowman from the "Frozen", drawing, as well as building blocks.
We returned to Gliwice tired, but very satisfied. It was a great company event!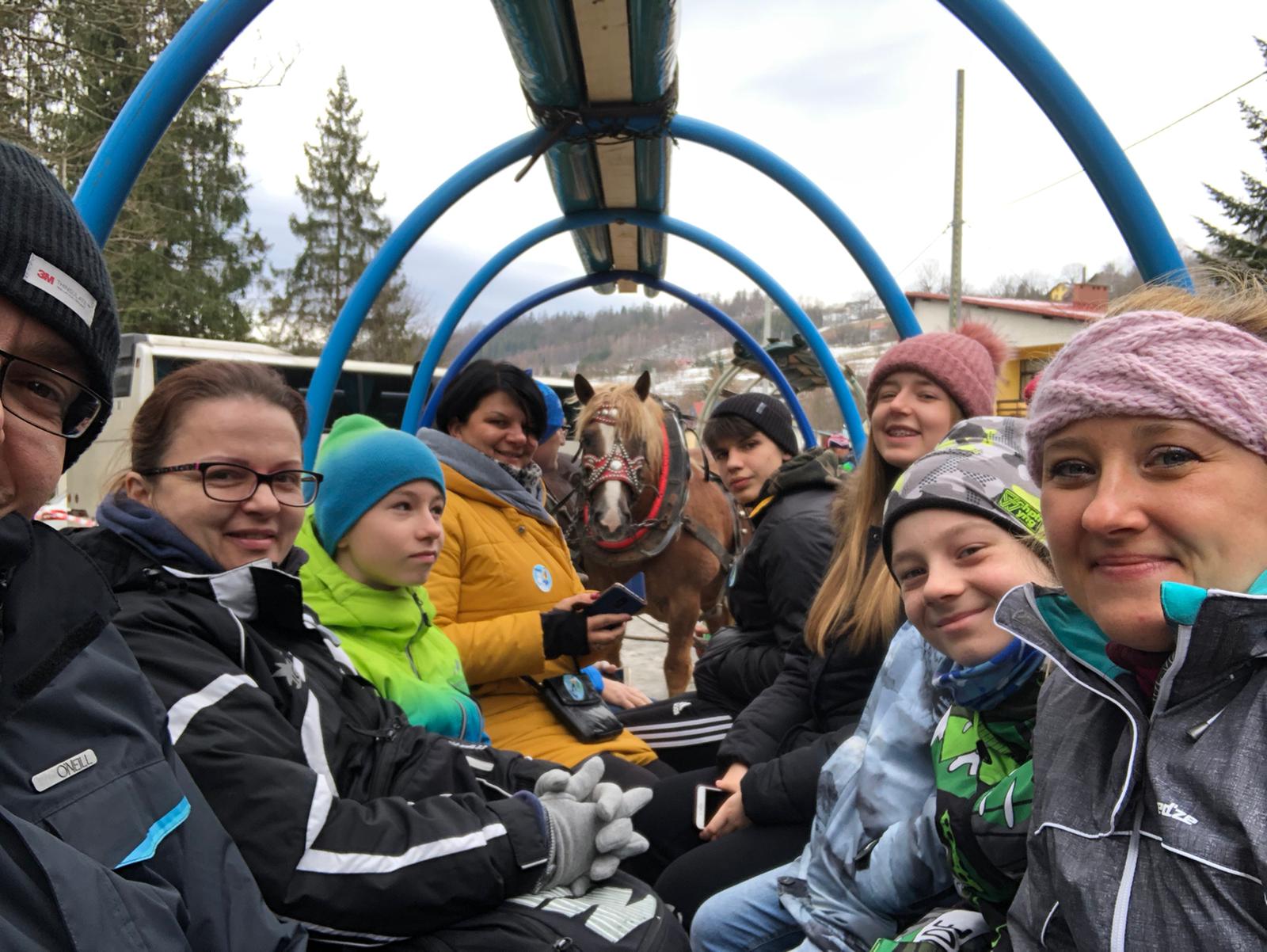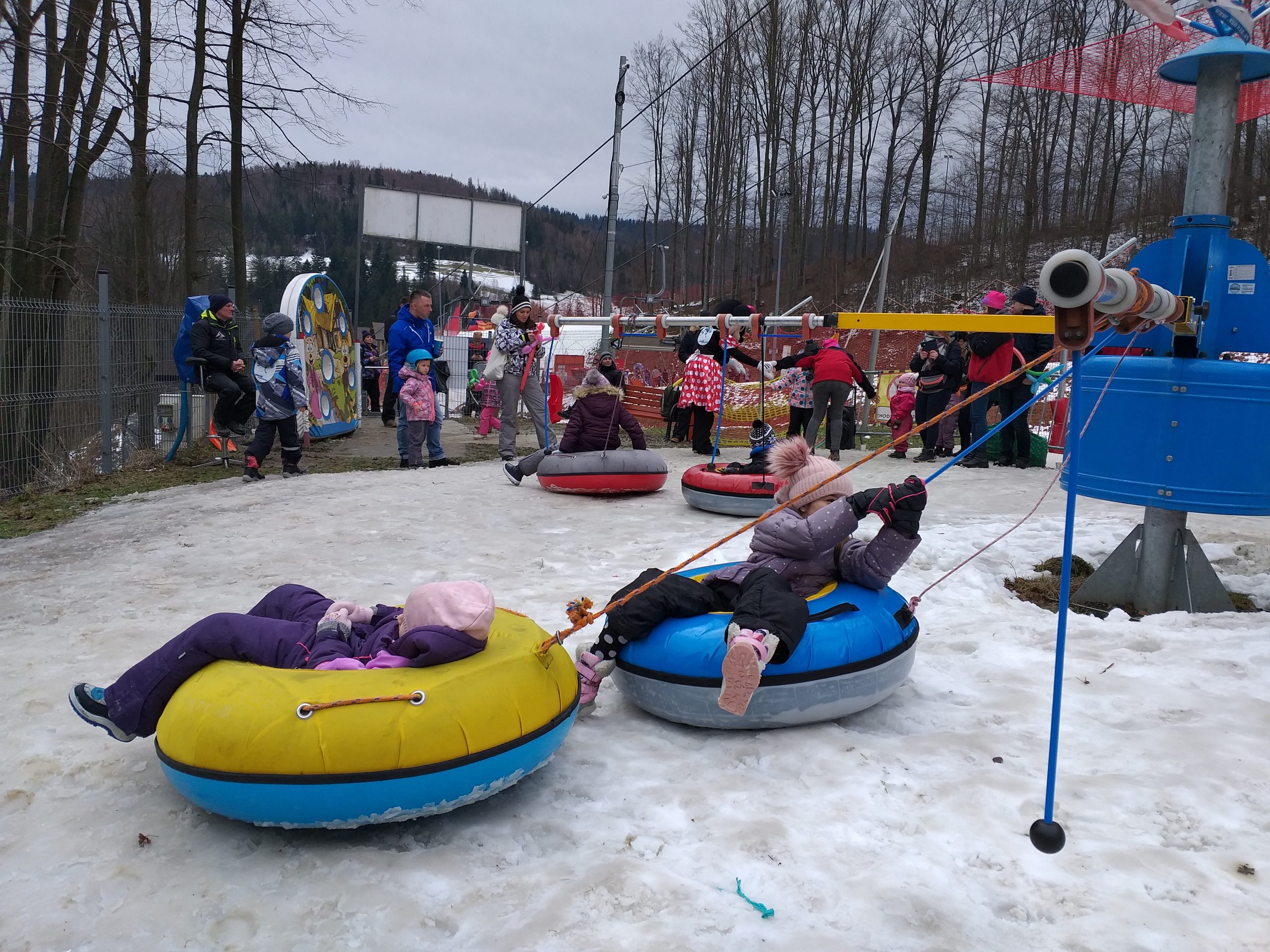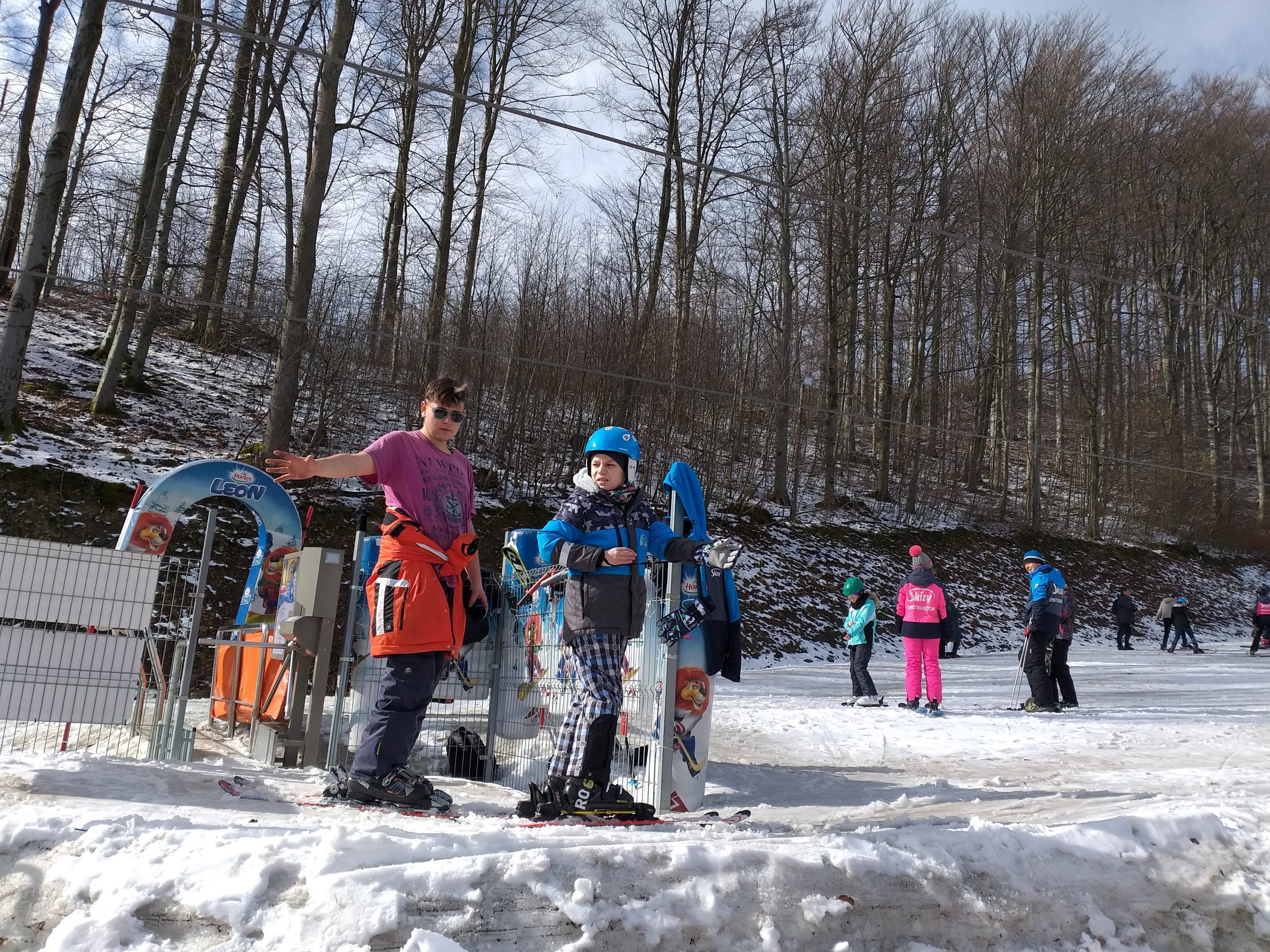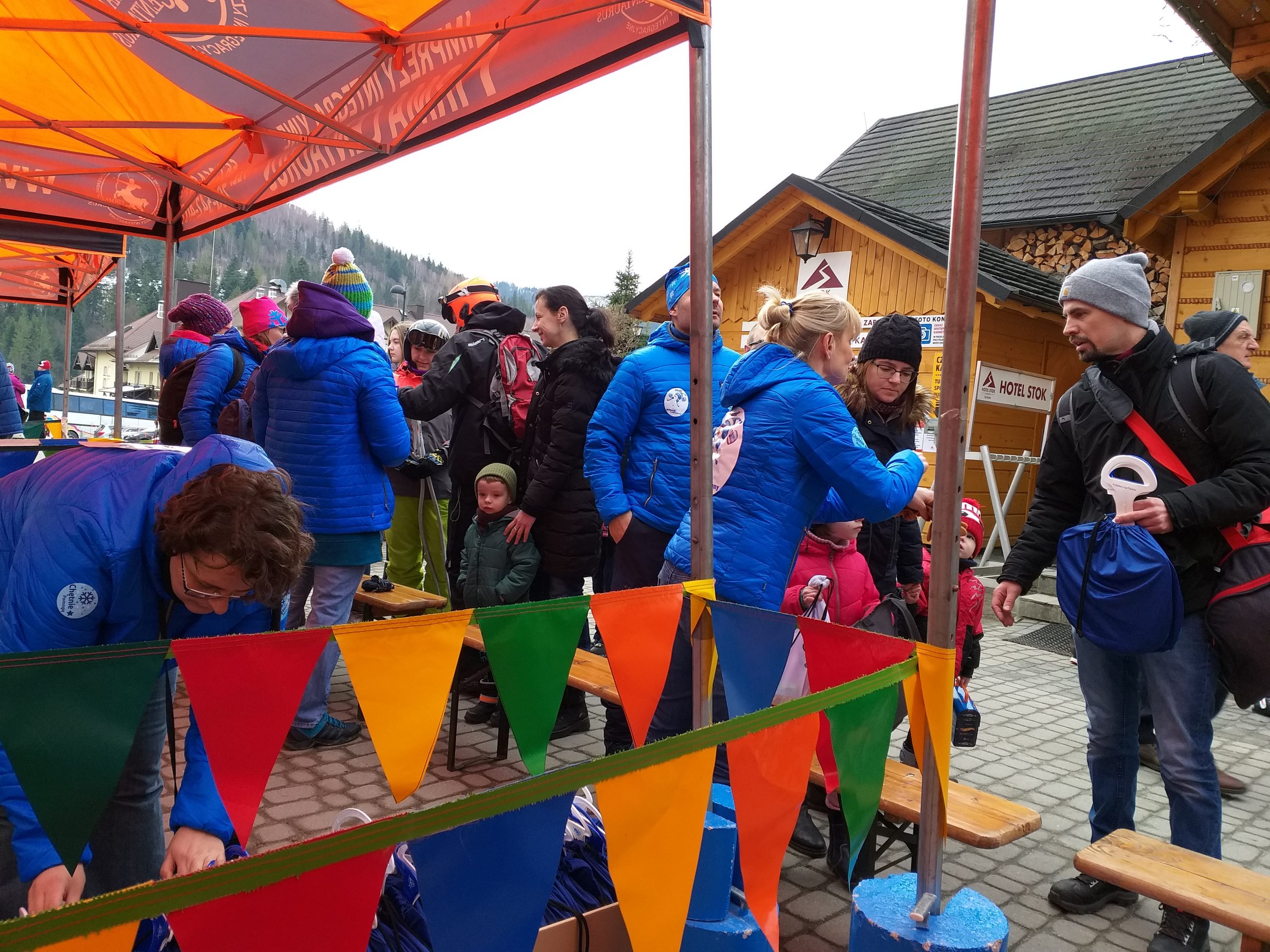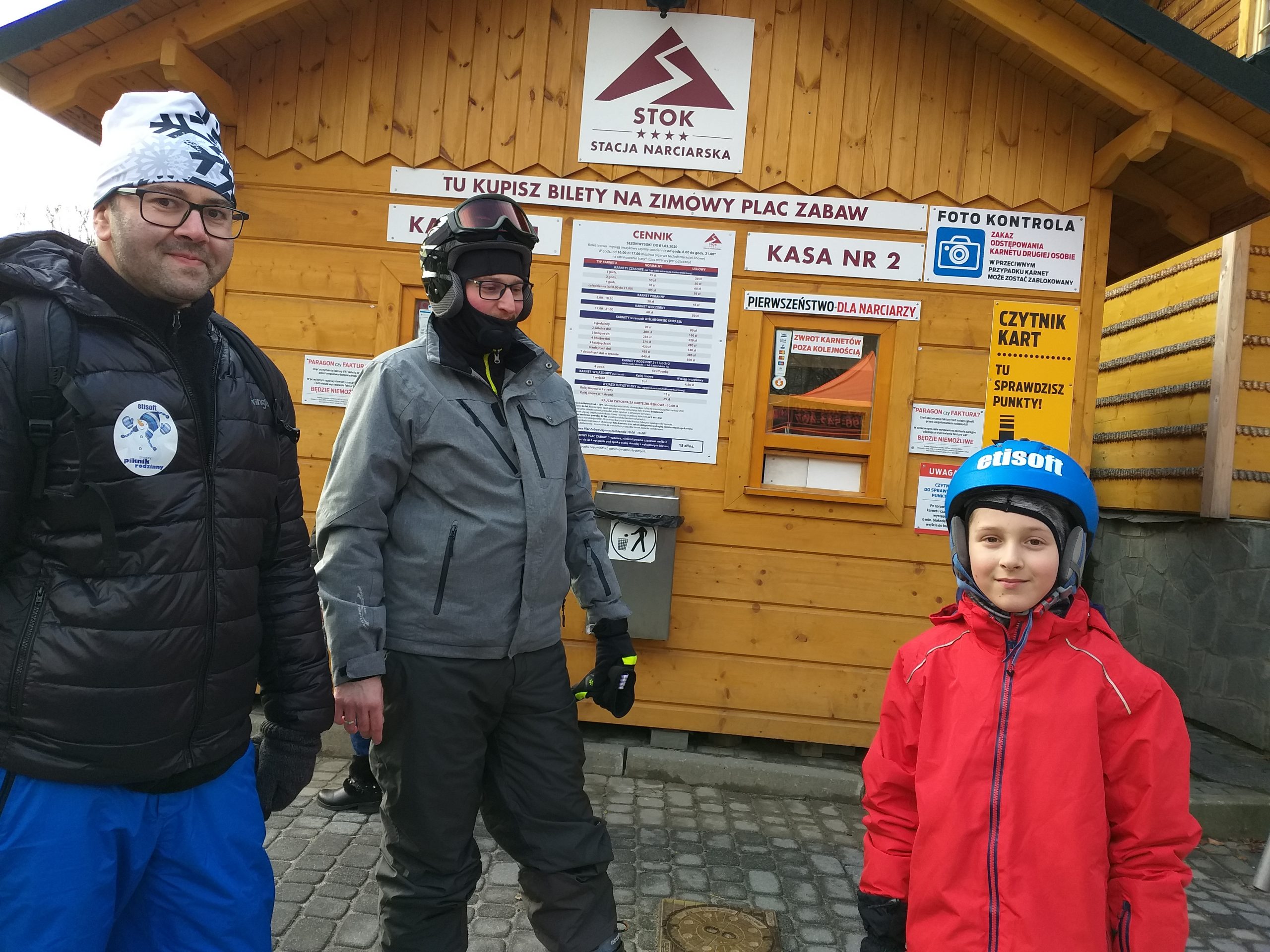 (6)