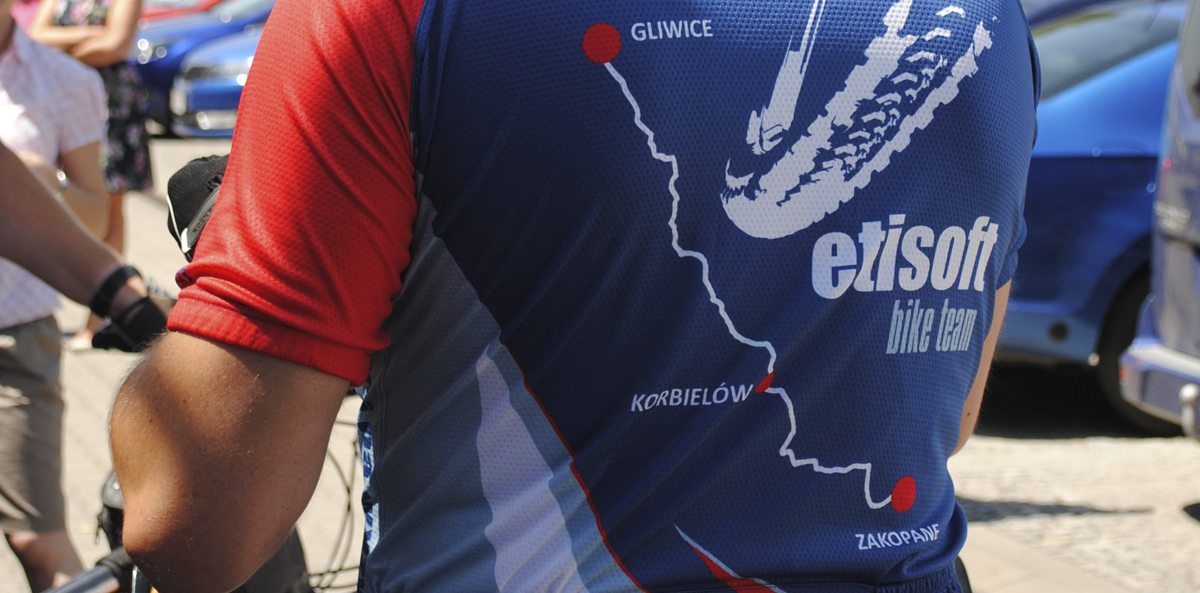 Etisoft's bicycle expedition: 200 kilometers in two days
Zakopane, here we come!
Etisoft is waiting for that day a whole year long – it's a company's integration trip, some of us reach final destination by cars, and some … well – riding bicycles … Over 60 of Etisoft's employees have decided to travel over 200-kilometer route . Almost 30 people have planned to cover a half of that distance.
This is the following company's trip on two wheels, and second one to Zakopane. The number of volunteers, for such an expeditions, has not been declining for years, which is due to our colleagues from the Etisoft Bike Team, and due to a great atmosphere that accompanies such trips.
– There is no competition. We are one team, we go together and whatever happens, we feel responsible for ourselves – emphasizes Darek Kleina and Darek Kawecki from Etisoft Bike Team.
"Cyclist-friendly company" – this title obliges!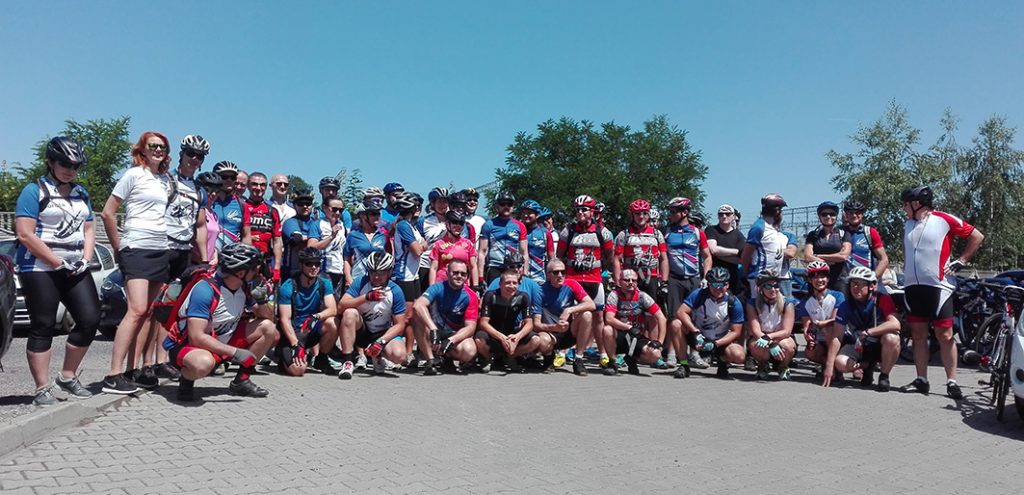 We also like the pre-departure atmosphere. Division into groups, trying on shirts with the Etisoft's logo, good advice on what to take to bicycle panniers, what tactics would be the best, to minimalize the pains . The organization of such expedition is quite a challenge! Etisoft, as a proud owner of a "Cyclists-friendly company " title , that was awarded by the Bicycle Council in Gliwice, must be perfectly prepared.
Route to Zakopane (first day – 95 km, second day – 126 km) was personally tested by our bicycle enthusiasts from EBT. There will be an opportunity to watch interesting sites from the perspective of a bicycle saddle, such as the Castle in Chudów, the Palace in Pszczyna, or the Dam in Goczałkowice. The difficult section is Bielsko-Biała, where our bikers will be challenged by climbs, and part of the route runs along busy streets. The foretaste of Zakopane is the St. Lawrence Mountain in Orzesze.
We wish you a safe journey, Etisoft bikers! Remember the company's motto: "Open to any challenge"!
(69)