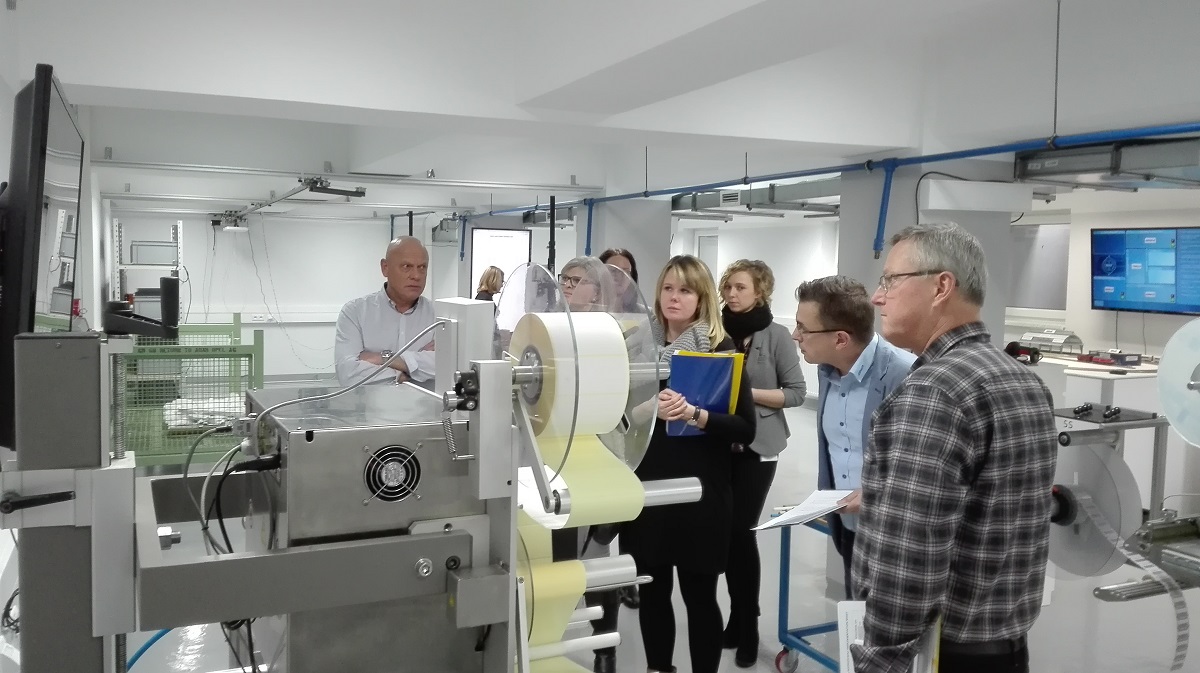 Etisoft's branches with a visit to Gliwice
Meeting in an international circle
Such an opportunity happens once a year – representatives of all our branches come to Etisoft, from Poland as well as abroad. Czechs, Slovaks, Germans, Danes, Ukrainians, Krakow and Warsaw – in such an international group the question "what's new?" is being asked most often. Because annual meetings are not only an opportunity to share information and knowledge about recently implemented solutions by Etisoft. We also boast on our successes and train while discussing our next plans.
Hot topic: RFID and labels for laboratories
RFID technologies – it is a hot and up-to-date topic in the identification and monitoring of products. We shared knowledge about current trends and solutions for these applications, focusing on the Etisoft's offer in this area. Representatives of our branches were also interested in the details of the system solution implemented by Etisoft for laboratories. etiCALLS – appreciated by medical and pharmaceutical laboratory technicians. We have more and more inquiries about this useful solution, so knowledge needs to be supplemented on a regular basis!
New machines in Etisoft and much more
Our guests also visited our production hall. It was an opportunity to present modern machines that were bought recently. The annual convention was also a good moment to get acquainted with the Etisoft's Smart Solutions. The "new child" in the company is responsible for the development and implementation of projects in the field of new technologies. For the dessert – the showroom, where we located our proprietary hardware and system solutions. Hit, as usual, was the toy train moving along the tracks depicting the processes taking place in Etisoft – starting from the moment the customer picked up the goods from the consignment warehouse, through production, until delivery. In this original way we present how RFID technology can be used in production facilities.
(44)