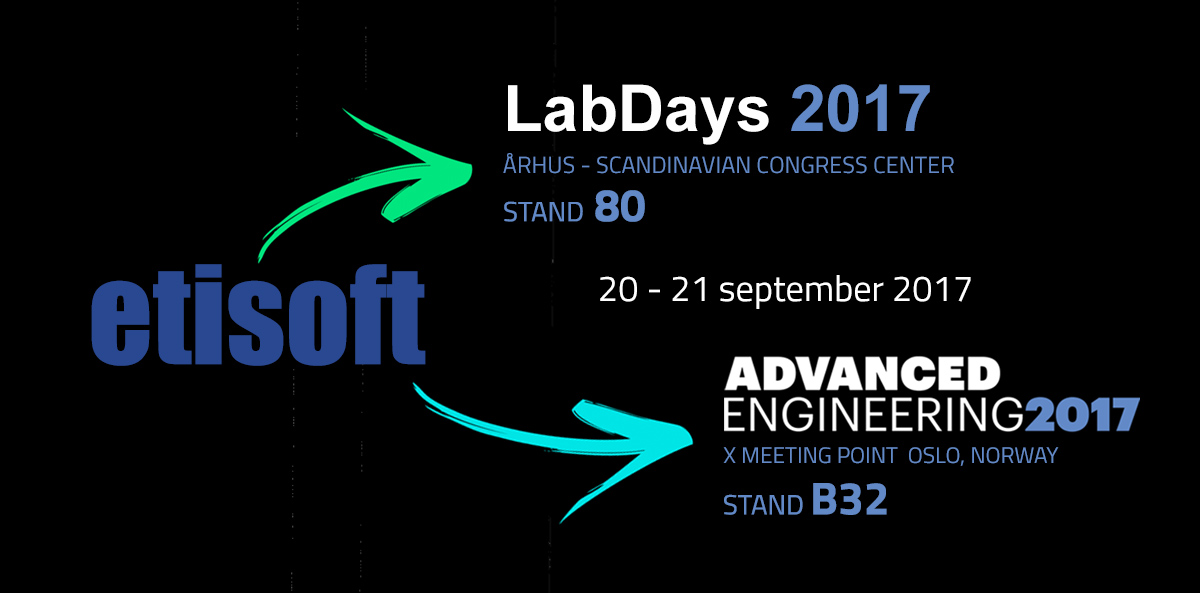 Specialized labels on the advanced Scandinavian market
From RFID to laboratory marking
The Scandinavian market is seen as the most attractive in terms of modern technology. Advanced Etisoft solutions – also offered through our Danish branch – Etisoft Nordic – perfectly stick to this trend. Now you can get to know them better by meeting with us at one of two specialist fair events.
Etisoft Nordic will be presenting its stand on Wednesday, September 20 at Norway's largest industrial fair – Advanced Engineering in Oslo. This two-day event is a meeting place for professionals from many fields, not only from Norway, but also from Sweden, Denmark and the UK.
Among others, such branches will be represented: construction, automotive, electronic or medical. This will be a great opportunity to talk about specialized labeling systems (including RFID labels), or learn the advantages of Etisoft's printers: Zebra, Citizen and Epson.
During the fair we will also praise our new version of etiCALLS system so appreciated by experts. This solution works wherever durable and resistant to external factors marking is required.
On the same day Etisoft Nordic will be present at the Lab Days in Aarhus, Denmark. This is a dedicated event to the technology supporting laboratory work.
So it's going to be a busy week!
You're going to find us here:
• Advanced Engineering in Oslo (Norway), 20-21 September, stand B32
• Lab Days Aarhus (Denmark), September 20-21, stand 80.
Feel invited!
(78)