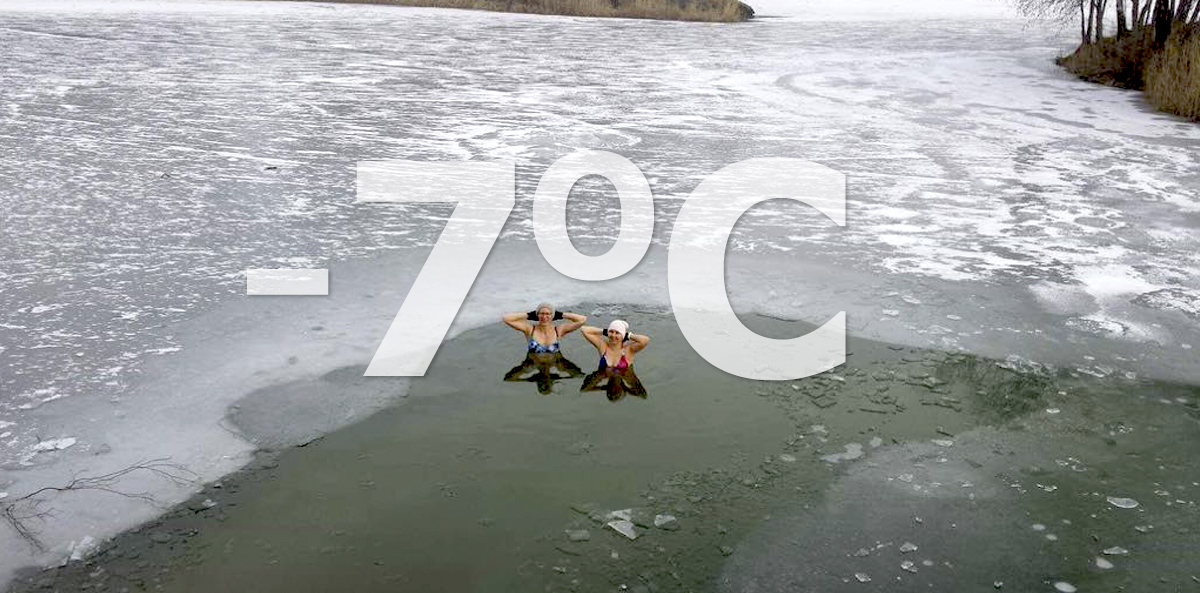 Ice swimming -gives happiness
The group of Etisoft's ice swimmers is growing
On the shore of the reservoir in Czechowice, situated in Gliwice, there are onlookers, shaking from the cold, with their noses red from the frost. During this time, ice swimmers undress another layer of clothing and suddenly jump into the icy water. Among them is Tomek Truszkiewicz, our colleague from Etisoft Smart Solutions, our subsidiary company.
For a long time I thought that ice swimming is an activity for oldboys who instead of practicing any kind of sport chose to go for a walk in the cold water. My perception changed when one of my sports-active colleagues highlighted what it was all about. "As I live several hundred meters to the shore in Czechowice, I decided to take advantage of that circumstance" Tomek, our next man with passion, recalls with laughter.
Tomek's debut as an ice swimmer took place two years ago. Since then he has been using the winter aura to bathe in the waters of Czechowice on average once a week. He tries to keep the form all year round. Cold showers at the end of the bath are intended for this purpose. Thanks to this, defensive mechanisms are developed, which prevent rapid cooling of the body.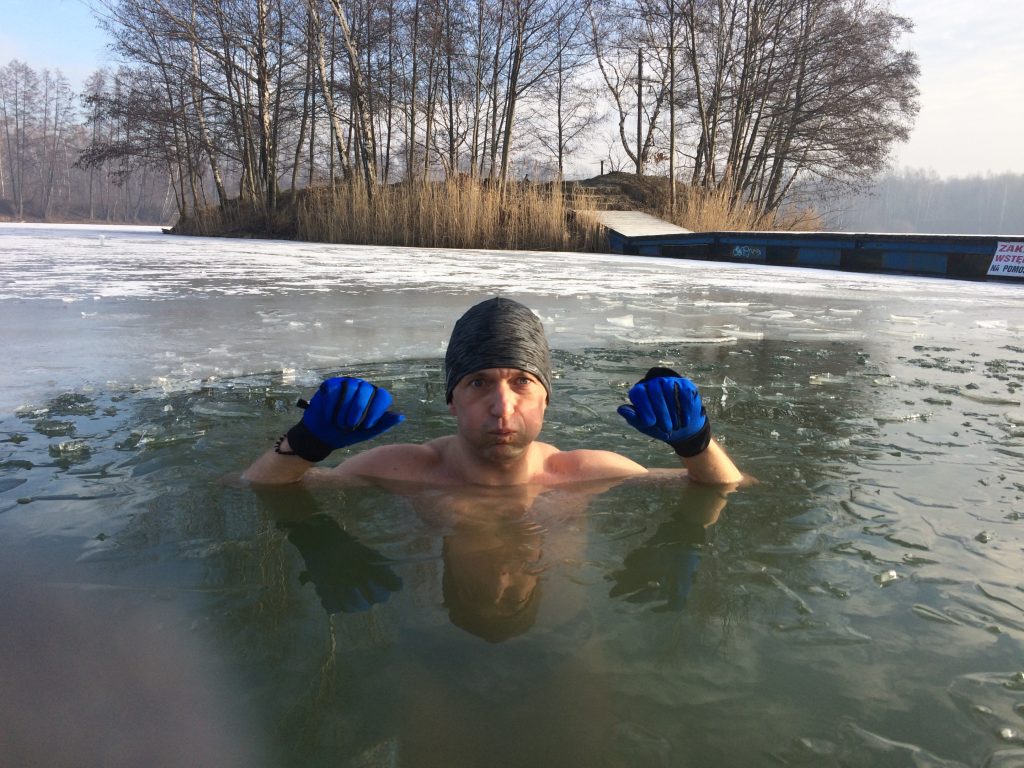 To the water like…. to a pub
Tom starts with a warm-up around the lake. He makes a the 4-kilometre-long route in a trot, without forcing – it's all about getting as little sweaty as possible. In his backpack he has dry clothes ready for changing.
I enter the water normally, like to… a pub. The optimal time of being in the water is 4 minutes. The most friendly conditions for ice swim is at air temperature of minus 7°C. It's a pleasure to enter the water which is warmer than the air! I don't recommend to pass the warm-up, however, it doesn't have to be as active as mine. Properly done, it allows the body to regulate the temperature. "There are no such things as bad conditions for an ice swimm. The blockade sits in the brain, and after all, coldness does not last indefinitely. It is worth breaking through, it really happens at some point. Then it's only more pleasurable," laughs Tomek.
In the water… you are dressed sometimes. In addition to swimwear, ice swimmers also wear gloves, shoes or neoprene socks and hats to prevent the heat from running away. The quick exit is accompanied by equally quick wiping, warm-up and a sip of a hot tea. Tom advises not to rub the skin with a towel, which is not very elastic after ice swimming, it is easy to damage the skin. It is safer to dab it to the body. Another tip: it is necessary to take a hot shower at home.
The group of Etisoft's ice swimmers is growing
Natalia Kępa, Karolina Kotowska  and Ania Kosmaczewska  have already had their first entrances. – "I was well prepared for the first entrance. I was only afraid of a cold. Fortunately, I should not have," adds Natalia. Cold water stimulates and charges the body with good energy for a long time, like the best powerbank.
To those who are undecided, I repeat: we don't do it to be tormented. We do it for pleasure. The explosion of endorphins is incredible and incomparable with anything. Maybe only with watching the world through pink glasses – adds Tomek.
(75)