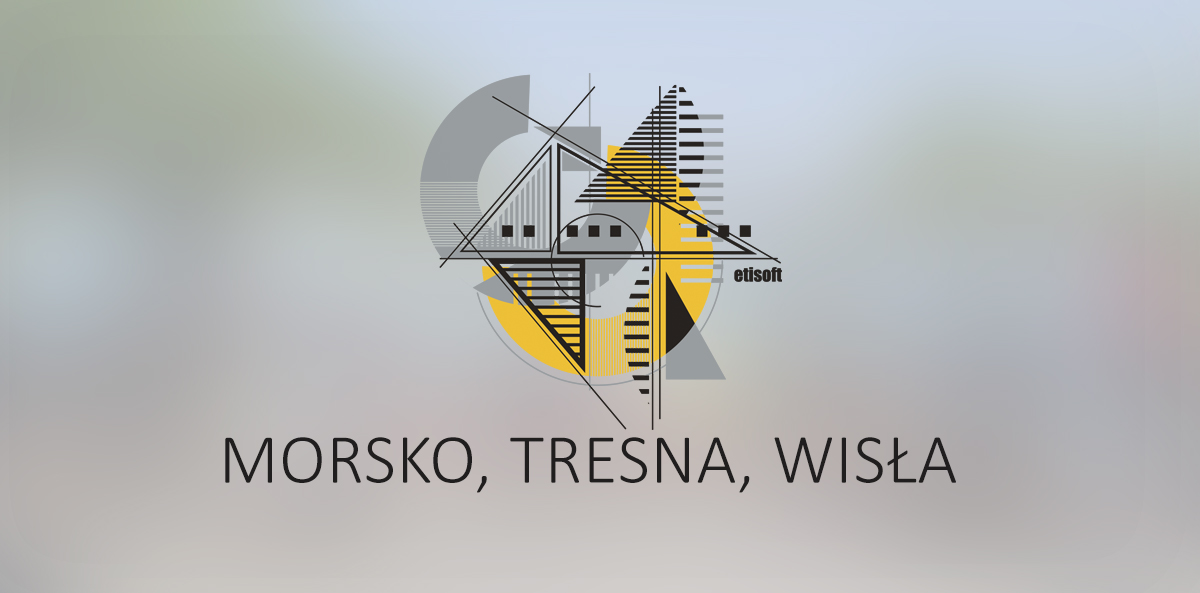 Etisoft integrates through passions
Bicycles, water, climbing – this is how we like it
Three trips, lots of passion! The tradition has been fulfilled – we have ended our June's integration trip. Actually three, in different directions: Morsko, Tresna and Wisła. The leitmotif of each of them were our employees' passions, which are supported by Etisoft.
Our Company's custom – some of us reached the integration place by bike. It was no different this time. The most numerous group, over 40 people -representing the Etisoft Bike Team – reached  Morsko at the Kraków-Częstochowa Upland. One day and to beat the distance of over 100 kilometers, more climbs than during last year's trip to Zakopane … Blood, sweat and tears, but at the further uphill ride to the next hill none of the participants abandoned his bike! Even the originators of this tour, our colleagues from EBT were impressed by the average travel speed, which amounted to 18 km / h. The most numerous group took off from Krakow, but there are also some of us who started straight from Gliwice! There were also shorter distances to choose from, but what's better – some on the cyclists returned home the next day. As usual, the cyclists praised the great atmosphere, willingness to cooperate and organized support for motorized colleagues. Bananas, energy bars and mineral water on the pit-stops were needed in large quantities – the more that the sun accompanied us continuously.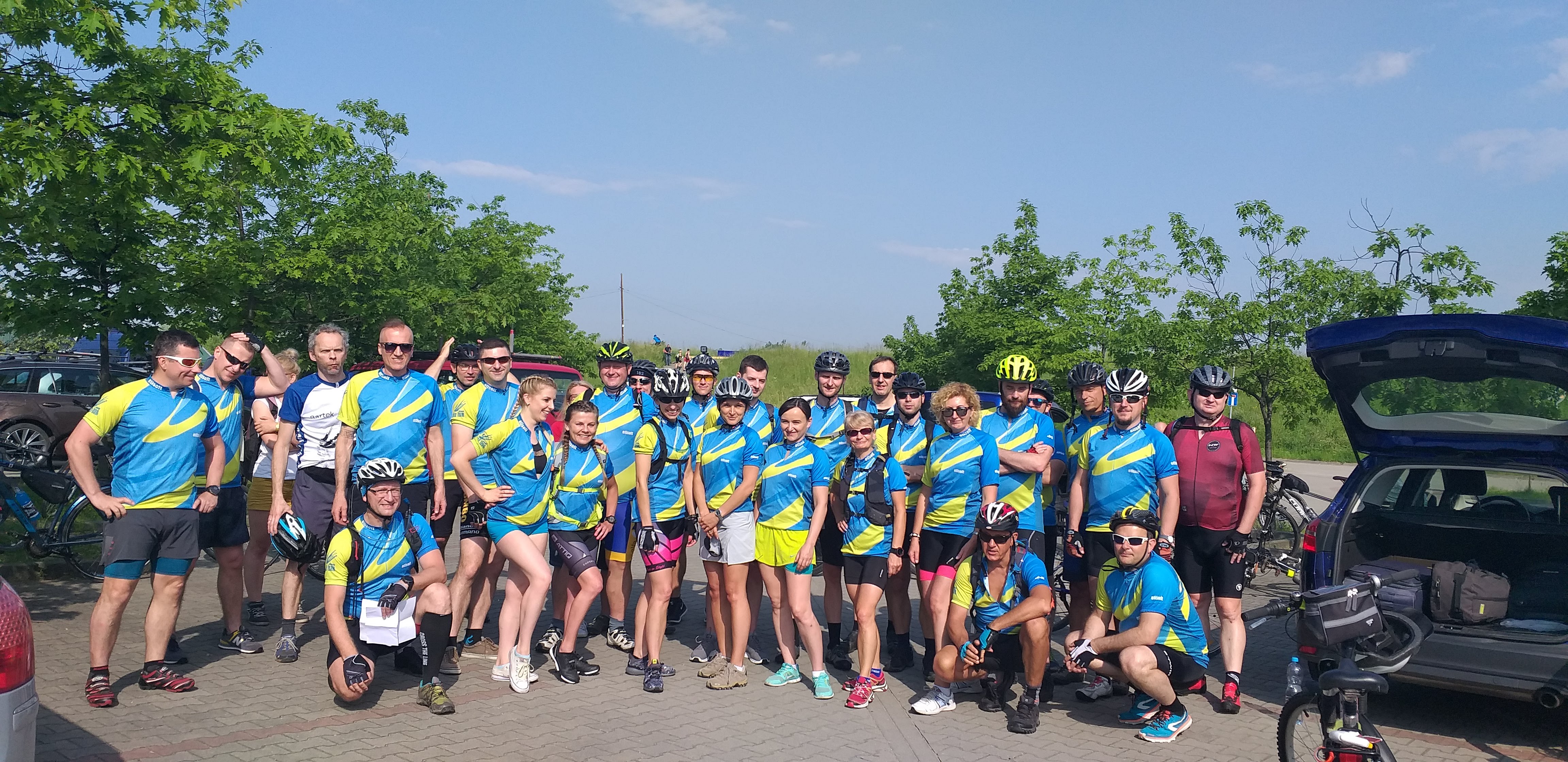 What we do is extremely great!
At the same time another group of a dozen or so cyclists was traveling  from Gliwice to Wisła on the second of our integration events, and a week later to Tresna at the Żywiecki Lake. The joy of traveling together, a nice trip and integration in great company – is priceless!
– What we do is extremely great! – says Anita from our Etisoft's Warsaw branch.
Teresa, from the Quality Division, seconds her: – Thank you for an another great trip. I am happy and proud to belong to such a great team.
Extreme attractions and sweet laziness
But our employees enjoyed also anther attractions, not only bikes …  And so, on Jura, rocks and climbing on Zborów Mountain and a trip around the Ojców National Park, with the obligatory Łokietek's Grotto and Gęboka Cave. Also yoga on the grass and just a moment of sweet laziness in a good company.
In Wisła dominated extreme attractions: off-road vehicles, quads, and cross.
– For the first time I had the opportunity to ride a quad bike – says Rafał, TTR machine operator.
In Wisła we also had fun during a highlander feast and bowling. A quieter accent was the trip – "The old village in a nutshell".
Tresna at the Żywiecki Lake turned out to be a paradise for water sports enthusiasts. Building rafts, water landing troops, pirate fights, canoe races … A kayak with a foot drive, decorated by the Etisoft's logo, has also floated on the water – our company's fishing enthusiasts can use it. There was also an opportunity to see the equipment produced by LOXEE – one of our daughter companies. Mark Shinn himself was swimming on LOXEE foil, his a two-time World Champion and legend of kitesurfing.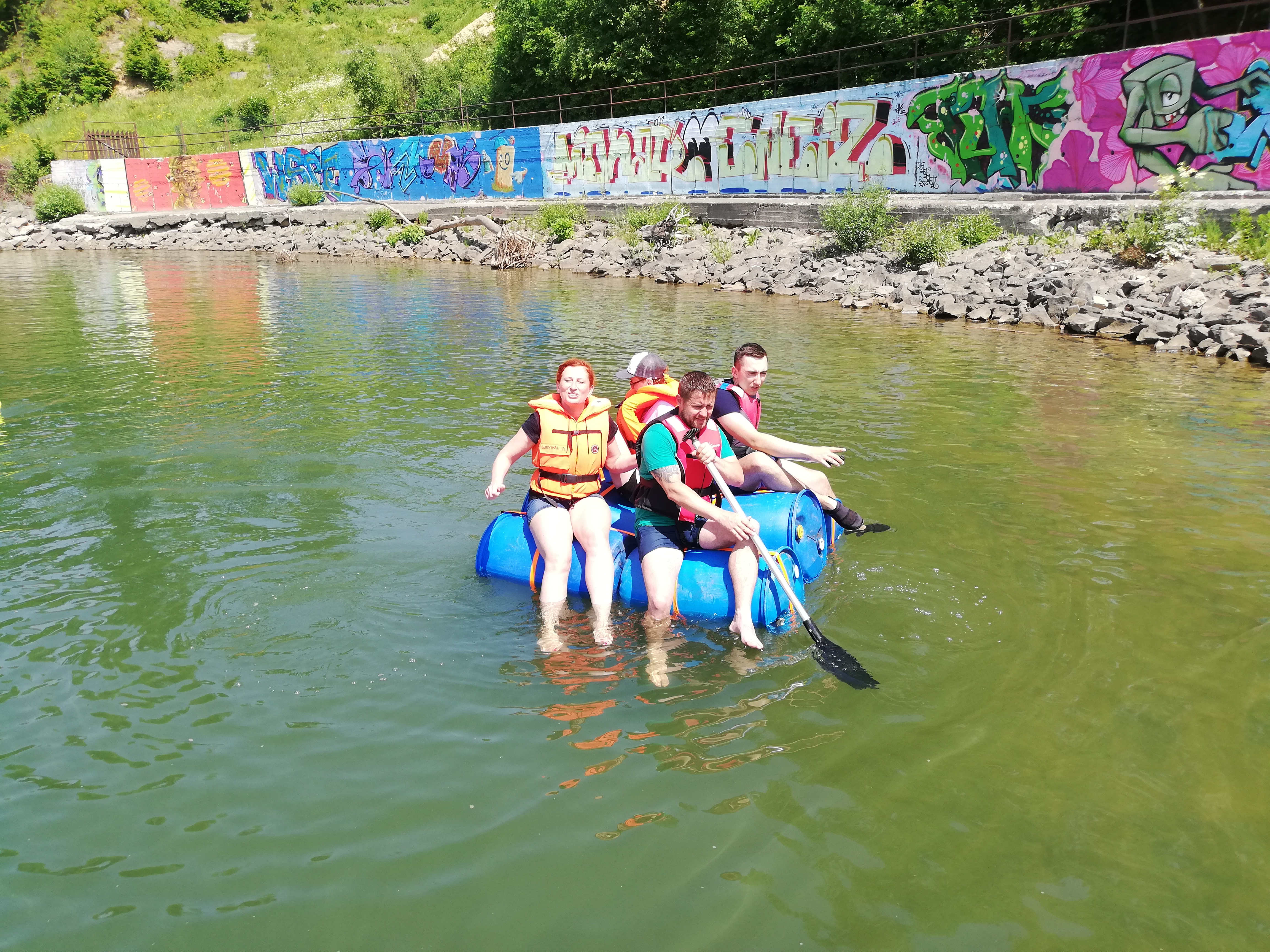 – It was a great integration with people from the company with whom we do not have contact on a daily basis. I took part in Survival ABC, we had training with soldiers that have a military missions on their account – completes Rafał from the Logistics Internal Magazine.
All attractions that were served to us during corporate integration cannot be described. Having fun through passions has proved to be a great way to integrate and to get to know better, what is not an easy task for such a large group of employees. We are looking forward to the next year – see you!
(64)